Event Webinar: Risk Management: Planning for the Next Crisis – Recorded on October 12, 2021
Description
Just days before it was set to begin, the 2021 Bonnaroo Music & Arts Festival was canceled due to flooding from Hurricane Ida–related rains. The NY Auto Show, New Orleans Jazz Fest, Park City Song Summit, and other in-person events are just some of the recent cancelations due to rising COVID cases.
How are you, your teams and organizations preparing for the next widespread crisis – whether it's additional pandemic-related cancellations, a natural disaster, government regulations, political unrest, or other unexpected circumstances?
If anything has been learned these last eighteen months, it's the importance of risk management and preparedness. In this webinar, learn how to prepare for and mitigate risk, how to respond/act to a looming crisis, and when to invoke the plan.
Learning Outcomes:
Understand the role that event managers play in risk management
Review the typical stages of risk & crisis management
Introduce concepts for risk and emergency response
Webinar Presenters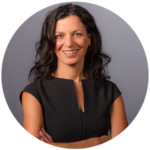 Juliette Kayyem
Professor Juliette Kayyem has spent the last two decades in both state and federal government managing complex policy initiatives and organizing government responses to major crises. Kayyem serves as the faculty chair of the Homeland Security and Security and Global Health Projects at Harvard's Kennedy School of Government where she teaches in homeland security and crisis management. Previously, she served as President Obama's Assistant Secretary at the Department of Homeland Security and before that as MA Governor Deval Patrick's Homeland Security Advisor managing complex policy initiatives and organizing government responses to major crises.
A CNN national security analyst, Pulitzer Prize finalist, and contributor for The Atlantic and WGBH, Kayyem also advises governors, mayors, and corporations on crisis management, especially during COVID-19 response. Additionally, she is the CEO of Grip Mobility, a technology company that provides security features for the transportation industry. Juliette is the author or editor of six books, including the best-selling book Security Mom; her next book "The Devil Never Sleeps: How to Prepare When Disasters Are No Longer Random and Rare" will be published in March 2022 by Public Affairs.
View Instructor's Profile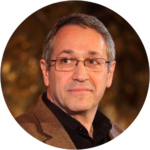 Frank Supovitz
For more than 25 years, award-winning event producer Frank Supovitz has been at the helm of some of the world's most prestigious, widely-viewed and well-attended sports and entertainment events, first leading the National Hockey League's Events & Entertainment department, and then as Senior Vice President, Events for the National Football League.
Frank founded Fast Traffic Events & Entertainment in 2014, an event management and consulting company based in New York. He is the co-author of The Sports Event Management & Marketing Playbook, the second edition recently published by John Wiley & Sons. His book, What to Do When Things Go Wrong: A Five-Step Guide to Planning for and Surviving the Inevitable–And Coming Out Ahead, was published in 2019.
View Instructor's Profile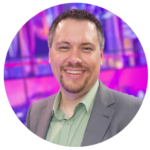 Michael Granek, MBA, CSEP
Michael Granek, MBA is a successful entrepreneur and award-winning event producer with over two decades of experience in the special events and entertainment industries, as well as over 10 years of experience in adult education and academics. As President, COO of the Event Leadership Institute, Michael applies his diverse background of business management, adult education and special events experience to connect event professionals with leading industry education, training & professional development.
Previous to the Event Leadership Institute, Michael discovered his passion for fostering the next generation of event leaders during his role as Academic Director at The Art Institute of Vancouver. In this position, Michael managed the program's department and faculty, designed and developed curriculum, instructed various events-related courses, and developed un-paralleled partnerships between the events industry and education. He has also participated in the MPI Meeting and Business Events Competency Standards (MBECS) Faculty Forum, has judged various event industry awards, and has delivered numerous seminars and training workshops at leading industry conferences, colleges, and universities.
Passionate about the growth and development of the events industry, Michael has served on the board of ILEA Vancouver Chapter for eight years, three of those as Chapter President. He has been a member of the ILEA education council and currently sits on the board of the MPI BC Chapter as VP of Finance.
View Instructor's Profile