Event Tech AMA with Brandt Krueger – Recorded on Nov 18, 2021
Description
We know virtual events are here to stay. But as event planners make the switch back to in-person and are in the process of creating RFPs for hybrid events too, what needs to be considered?
Join this interactive, ask me anything (AMA) session led by Brandt Krueger, ELI instructor to get answers to your questions about all things event tech, from virtual platform functionality and logistics to what you need (& don't need) for onsite AV.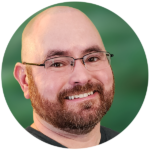 Brandt Krueger
As a first generation personal computer user since the age of 6, technology is part of Brandt's DNA. Combine that DNA with a degree in Technical Theatre and a core in Psychology, add in almost 20 years experience in the meetings and events industry, and you get a powerful event technology cocktail.
In addition to being published on numerous websites such as CorbinBall.com, EventManagerBlog.com, and the Convention Industry Council, he has landed articles in trade publications such as Meetings and Conventions Magazine and Insurance & Financial Meetings Management Magazine. He's spoken at various industry events such as Collinson Collaborate, BizBash's Elevate, MPI's World Education Congress, FICP's Education Forum, Event Camp (London, Chicago, and Middle East), and even a one week intensive for government ministers and guests on producing large scale events in Turkmenistan.
He currently teaches many public and private classes through the Event Leadership Institute, and is the owner of Event Technology Consulting, an appropriately named company that provides meeting and event technology consulting services.
View Instructor's Profile