Expand Your Business By Narrowing Your Focus
Session Description
What's the logical way to grow your agency? Expand, right? Add more services, serve more sectors? Seems like common sense. But for the most part, an effective business strategy is not common sense. In fact, defining your firm's positioning strategy is usually very counterintuitive.
The "more is better" model that most of us carry around in our heads is the wrong mental construct. What works today is narrow, not broad. While its human nature to equate "narrow" with "small," these are actually two completely different concepts.
To have a narrow business strategy doesn't mean you'll have a small business. Quite the opposite. Starbucks is narrow – coffee – but has a global footprint few companies can match. In this presentation, agency guru Tim Williams explores ways to grow your firm with a more focused approach.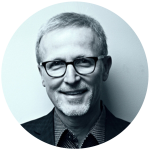 Tim Williams
Tim Williams leads Ignition Consulting Group, an international consultancy that helps agencies and other professional service firms create, deliver, and capture more value. Tim is a noted author, international speaker, and presenter for industry associations and business conferences worldwide. He is author of two books, the latest of which is Positioning for Professionals: How Professional Knowledge Firms Can Differentiate Their Way to Success. As a consultant to advertising and marketing firms, Tim has worked with hundreds of agencies and other professional firms ranging from mid-size independents to multinational networks, including all five of the top agency holding companies.  Before forming Ignition Consulting Group, Tim was president of several independent agencies after having worked for global agencies including Ogilvy and Burson-Marsteller in New York and elsewhere.
View Instructor's Profile