FLASH FRIDAY: Negotiating Internet Access at your Event
This is a recording from a previous Flash Friday session. To register for the latest session, visit our page here.
In today's age of connectivity, providing reliable, secure, and fast Wi-Fi access at your event is a must. But the cost to do this at some venues is still a huge obstacle for many planners.
Brian Monahan, Vice President of Sales & Business Development at Prestige AV will join Anh Nguyen for this interactive discussion. They will give attendees specific tips and negotiating tactics for getting better, more cost-effective internet access at your event, and specific questions you can ask and contract terms to add into your negotiations to ensure you are able to provide connectivity at your events.
Anh Nguyen
Anh Nguyen is the founder of Spark Event Management, an award-winning, full-service event management firm and the Spark Event Collective, a network of independent planners collaborating to deliver event experiences.
Anh is a seasoned business event professional who possesses over 18 years of event design, production, and management experience. She has managed a vast array of events including intimate corporate functions, awards and fundraising galas, large conference, virtual events, conventions and tradeshows, and international hospitality events and is known for her keen eye for detail while being able to lead, inspire and manage large, global teams.
View Instructor's Profile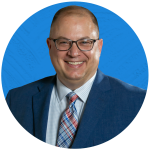 Brian Monahan
Brian Monahan is an Event Technology Expert, Speaker, and Certified Professional Coach.
Brian is recognized as a hospitality thought leader because of his ingenuity, innovation, and ability to strategize and deliver impactful organizational outcomes. Since the second quarter of 2020, Brian has immersed himself in learning and executing resilient and reliable virtual experiences. His current dedication is to prepare the meeting and event profession for the future of events.
Brian Monahan is The Vice President of Business Development for Prestige AV & Creative Services. He has served in all aspects of the audiovisual industry over his two-decade career.
Brian's first job as a meeting professional was during his service in the United States Marine Corps as a Combat Visual Imagery Specialist. Also known as an AV Technician in Camouflage.
Brian's work is a unique blend of passion for excellent customer service and creative event production, including exceptional business acumen. Brian documented this passion by releasing his first book, Customer Delight 365, A Daily Inspirational for Customer-Service Professionals, in early 2016.
In addition to his industry-focused passions, Brian is driven to help others find success in business and life. He converted this passion into expertise by becoming a certified professional coach in 2011. This skill set allows Brian to share his knowledge with other meeting and events professionals in the most effective ways possible.
View Instructor's Profile