Holograms & Virtual Stages: Alternative Ways to Present Remote Speakers
Think it's hard to become go-to experts in live streaming and broadcasting hybrid and virtual events?
Larry O'Reilly, CEO | ARHT Media unravels the mysteries of new-era tools including Holograms and Virtual Global Stages, so you can think beyond your current limitations and offer creative, forward-thinking speaker solutions to make traditional live streaming events special. Larry shares real-time experiences from event planners who have stepped up to challenges of the hybrid world by creating a visual, and experiential adventure for everyone involved.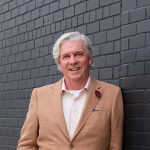 Larry O'Reilly
With a strong record of accomplishment in sales, marketing and brand development, and as Chief Executive Officer at ARHT Media, Larry leads the business development and monetization of its holographic telepresence technology.
He is a highly successful global business development executive that led the international sales team that transformed the IMAX brand from a museum theatre experience with 150 locations to a global commercial distribution channel for IMAX and Hollywood films at over 1,000 locations in more than 65 countries that generates more than US$1 Billion in box office annually.
View Instructor's Profile