Hot or Hype? Dissecting the Latest Innovations & Their Implications for Events
Nothing captures our collective imagination quite like emerging technologies, but as quickly as innovations such as Gamification become part of our everyday, other promising tech like Google Glasses…. fades into obscurity.
Will Curran, DES, Founder & Chief Event Einstein | Endless Events and Brandt Krueger, Technical Producer and Instructor | Event Leadership Institute present a live, rapid-fire discussion with audience interaction on what's "Hot" or "Hype", and a compact assessment of the winning inventions.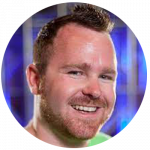 Will Curran
As the founder of Endless Events, Will Curran has been named one of the most influential people in the meeting & events industry, one of the 40 under 40 event industry leaders, 35 entrepreneurs under the age of 35, and the highest customer satisfaction of any event company in the industry.
Will has been producing in-person, virtual and hybrid events since high school when he started his first company and has now worked in the management of large event clients such as Emerald City Comicon, Anheuser-Busch, Warner Brothers, Morton Salt & Uber. His team's mission is to simplify the event planning process by creating the equation for an event's perfect solution. From event management to business development to event strategy & design, Will Curran has a diverse background in growing events and companies to the next level.
View Instructor's Profile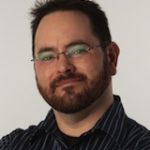 Brandt Krueger
As a first-generation personal computer user since the age of 6, technology is part of Brandt's DNA. Combine that DNA with a degree in Technical Theatre and a core in Psychology, add in almost 20 years of experience in the meetings and events industry, and you get a powerful event technology cocktail.
In addition to being published on numerous websites such as CorbinBall.com, EventManagerBlog.com, and the Convention Industry Council, he has landed articles in trade publications such as Meetings and Conventions Magazine and Insurance & Financial Meetings Management Magazine. He's spoken at various industry events such as Collinson Collaborate, BizBash's Elevate, MPI's World Education Congress, FICP's Education Forum, Event Camp (London, Chicago, and Middle East), and even a one week intensive for government ministers and guests on producing large scale events in Turkmenistan.
He currently teaches many public and private classes through the Event Leadership Institute, and is the owner of Event Technology Consulting, an appropriately named company that provides meeting and event technology consulting services.
View Instructor's Profile