Insights from an Industry Leader – Hybrid Events: Design & Execution
Session Description
Hybrid events are the future, but what are the ingredients to a successful experience that merges virtual and in-person elements? J.B. Miller, CEO of Empire Entertainment, will break down the nuts and bolts of hybrid from a creative standpoint with best practices and examples of events from red carpets to registration and beyond.
Webinar Participants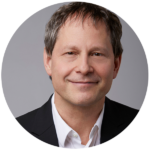 J.B. Miller
J. B. Miller, President & CEO of Empire, is an Emmy Award-winning producer with over three decades of experience as an executive producer of major live and broadcast events. Miller has produced projects on six continents including the White House's UN General Assembly Head of State Reception, Time Magazine's Time 100, The TriBeCa Film Festival, the New York Times Food Festival, Bill & Melinda Gates Foundation Annual Goalkeepers, Internet Week, The Clinton Global Initiative's Global Citizen Awards, Japan Society's Centennial Celebration, the Keep a Child Alive Black Ball and the Grand Opening.
View Instructor's Profile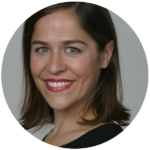 Beth Kormanik
A journalist for more than 20 years, Beth Kormanik is part of the Event Leadership Institute's editorial content team. She served as editor in chief of BizBash, a leading media resource event and meeting organizers, following roles as senior editor and news editor. She led major projects for both print and online, including the annual list of Top 100 Events in the U.S. and Canada and the launch of the BizBash 1,000 most influential event professionals. She led coverage of a variety of high-profile events such as Art Basel Miami Beach, the White House Correspondents' Association Dinner, and the South Beach Wine & Food Festival. Kormanik also served as co-host of the GatherGeeks podcast and regularly spoke to industry groups on meeting and event trends. Kormanik currently is a contributing editor to Event Marketer. She has written for the New York Times and was a reporter for the Florida Times-Union and Milwaukee Journal Sentinel newspapers. She also served as managing editor of Hotel Interactive, a trade publication for the hospitality industry. Kormanik is a graduate of Northwestern University's Medill School of Journalism and lives in Brooklyn, New York.
View Instructor's Profile