Overview
The people in the room may not be the only ones watching your event live. The advent of Facebook Live, Periscope and other streaming apps has ushered in a whole new element that can potentially transform live events, in ways both good and bad. Smart planners need to adapt to these changes quickly in order to guide their clients on how each individual meeting or event should deal with live-streaming. For some events, you may embrace live-streaming as a great way to dramatically scale awareness. For others, it poses a distinct threat to an event's privacy, exclusivity, or revenue. How do you navigate the options available to bringing your event or meeting to a broader audience? How do you prevent someone from live-streaming a closed-door session? This class will empower you to make sound streaming decisions, design best for streaming impact, select the right equipment and platforms to broadcast with, and know what legal pitfalls there are. In a world where every occurrence is being captured, you have to know how to ride the live stream wave.
Learning Outcomes
Evaluate pros and cons of professional streaming and DIY level streaming.
Identify various platforms and their needs for streaming, and augment these efforts with complementary services that add quality to the experience.
Identify and implement best practices for preventing unauthorized live-streaming at events.
Navigate the legal considerations of various forms of streaming.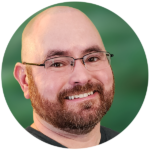 Brandt Krueger
As a first generation personal computer user since the age of 6, technology is part of Brandt's DNA. Combine that DNA with a degree in Technical Theatre and a core in Psychology, add in almost 20 years experience in the meetings and events industry, and you get a powerful event technology cocktail.
In addition to being published on numerous websites such as CorbinBall.com, EventManagerBlog.com, and the Convention Industry Council, he has landed articles in trade publications such as Meetings and Conventions Magazine and Insurance & Financial Meetings Management Magazine. He's spoken at various industry events such as Collinson Collaborate, BizBash's Elevate, MPI's World Education Congress, FICP's Education Forum, Event Camp (London, Chicago, and Middle East), and even a one week intensive for government ministers and guests on producing large scale events in Turkmenistan.
He currently teaches many public and private classes through the Event Leadership Institute, and is the owner of Event Technology Consulting, an appropriately named company that provides meeting and event technology consulting services.
View Instructor's Profile