M&A Forum: Insights From Buyers, Sellers & Investors; Valuation Models; And Behind the Scenes of a Deal
Companies that were well-capitalized and reacted swiftly when COVID hit are in a position to make opportunistic acquisitions to expand market share, add new services & acquire top talent.
Others that were not as prepared for, or slow to respond to, the body blow delivered by the pandemic may see opportunities to secure a stable future by joining forces with or being acquired by, a strategic competitor.
This session will offer insights from buyers and sellers of event companies on the deal process, navigating integration, and how event businesses are valued.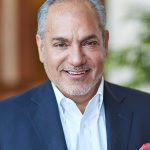 Steve Goodman
As managing partner of Meeting Advice, Etherio Group's full-service and event management company, Steve Goodman leads the company he founded in 2004, a global leader that specializes in planning and executing meetings for a variety of industries.
An entrepreneur, Goodman enjoyed successful careers in the hospital industry before transitioning into retail and eventually meeting and event planning. He was one of the youngest administrators of a major Georgia hospital, founded and operated one of the South's first retail video companies and created Jackson Marketing Group, specializing in meeting management, event production and incentive travel.
View Instructor's Profile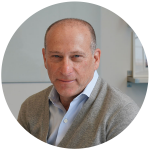 Jeffrey Harrow
Jeffrey K. Harrow is Chairman of Sparks Marketing LLC, a leading experiential marketing agency focused on the creation of trade show exhibits, live and virtual events, brand activations, retail environments and other immersive experiences for global Fortune 100 brands such as Alphabet/Google, Comcast, Dell Technologies, Facebook, McKesson, Microsoft, UnitedHealthGroup, Verizon and more. Sparks operates major fabrication facilities in Atlanta, Chicago, Fort Wayne, Las Vegas, and Philadelphia, eight additional sales and service offices across the US, and international offices in Paris, France and Shanghai, China.
View Instructor's Profile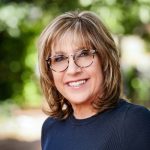 Nancy Shaffer
Nancy Shaffer is the Chief Creative Officer at RJ Whyte Event Production. She is a respected industry veteran, a trusted mentor, and innovative event producer. In 1997, Nancy founded BRAVO! Events, and quickly built a company with purpose, pride, and impact. Her portfolio of work includes event ideation and execution for corporations, associations and nonprofits. 
She is the board president of the National Live Events Coalition and a founding member of the DC Events Coalition; an outspoken advocate for our industry, partners, and peers. She sits on the board of EnventU, a pipeline to professions in the event industry for youth, is a member of the Bermuda Event Planners Advisory Board, and an Ambassador for Safe Shores, a children's advocacy center. Nancy's work has earned ISES Capital Awards for Best Conference/Tradeshow Event Planner, Best International Special Events Team, and Best Public Event. She appears on BizBash's 2020 Top 100 Planners and Advocacy Leaders, and 2021 Top 500 Event Planners lists.
View Instructor's Profile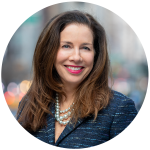 Kathleen Thomas
Kathleen is a Managing Director at JEGI CLARITY, having joined in 2017. She has over 20 years of experience specializing in M&A advisory across the business-to-business and consumer media, communications and marketing services sectors, with expertise in content and information, trade shows, conferences, digital media and marketing, and the outsourced services that support these businesses. Prior to joining JEGI CLARITY, Kathleen served as a Managing Partner at Drake Star Partners (formerly Redwood Capital). Before that, she led the media and marketing services practice at Berkery Noyes for 12 years, and she previously served for nine years at Veronis Suhler Stevenson, a leading, media-focused private equity firm. Kathleen has been instrumental in the successful completion of more than 100 transactions, including deals involving Informa, Thomson Reuters, Euromoney, Wolters Kluwer, LexisNexis, Emerald Expositions, and many other prominent organizations.
View Instructor's Profile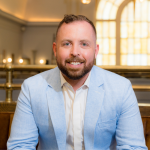 Roger Whyte
Roger Whyte is the Founder and Principal of RJ Whyte Event Production. Established in 2010, Roger founded the firm for one very specific reason, clients were not satisfied with the quality of their events. They expected more, they desired more, and he knew that he was the one that could provide it for them. A leader in the events industry, Roger has been recognized by many publications including BizBash and Washingtonian for his excellence in event production and design. Recent credits include Associate Director for the Joint Congressional Committee on Inaugural Ceremonies Official Broadcast of the 59th Inauguration of President Biden and Vice President Harris, and Executive Producer of The Congressional Black Caucus Foundation's Phoenix Awards and National Town Hall. Roger is an expert in designing events that are on budget, achieve fundraising goals, run smoothly, and have people talking for years to come.
View Instructor's Profile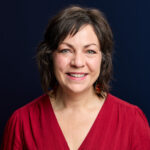 Tammy Moore Kockaya, CMP, CMM
Tammy Moore Kockaya, CMP, CMM, is Senior Director, Product Innovation for PCMA. She guides the professional development and educational course offerings across PCMA and the Event Leadership Institute in this role. She has been a leader in the events industry for 20+ years as an in-house corporate event professional, from her start as a meeting planner with CEB (now Gartner) to leading a 20+ team of meeting and event professionals with KPMG LLP. Before the events industry, Tammy worked in higher education as a student affairs professional with the University of Maryland College Park. As a result, she has a depth of experience driving complex projects and strategic initiatives, developing relationships with stakeholders and vendors, and developing talent.
Tammy joined the Event Leadership Institute in January 2021 as a freelance consultant executing projects and initiatives, developing strategic partnerships, and building the business development function. She was elevated to Chief Strategy & Growth Officer in 2022, prior to ELI's acquisition by PCMA in January 2023. In addition, she hosts and moderates panel discussions for monthly webinars and ELI Summits, speaks and facilitates workshops on change management, resilience, transitioning from the tactical into the strategic, and team leadership.
View Instructor's Profile