Mobile Event Apps: Pros, Cons and Best Practices
Overview
Native or web-based? Outsource it, or build it in house? Which features do I need? What if my attendees aren't ready? Planners have a lot of questions when it comes to mobile event apps, and understandably so. With over a thousand different vendors offering hundreds of different options and features, how do you choose what's going to be best for you? In this class, we'll take a look at the fundamental choices available and the pros and cons of each. We'll also try to navigate the maze of features available, highlighting the most common "standard equipment" among app vendors, as well as take a look at some of the more advanced functionality. Finally, we'll discuss some best practices to help make sure the app you choose has the best chance for success!
Learning Outcomes
Describe the fundamental differences between the major types of event apps.
Determine which features are most important for your event and organization.
Show the R.O.I. of your events in new and quantifiable ways, as well potentially save money through the use of an event app.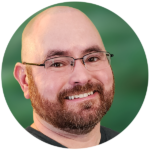 Brandt Krueger
As a first generation personal computer user since the age of 6, technology is part of Brandt's DNA. Combine that DNA with a degree in Technical Theatre and a core in Psychology, add in almost 20 years experience in the meetings and events industry, and you get a powerful event technology cocktail.
In addition to being published on numerous websites such as CorbinBall.com, EventManagerBlog.com, and the Convention Industry Council, he has landed articles in trade publications such as Meetings and Conventions Magazine and Insurance & Financial Meetings Management Magazine. He's spoken at various industry events such as Collinson Collaborate, BizBash's Elevate, MPI's World Education Congress, FICP's Education Forum, Event Camp (London, Chicago, and Middle East), and even a one week intensive for government ministers and guests on producing large scale events in Turkmenistan.
He currently teaches many public and private classes through the Event Leadership Institute, and is the owner of Event Technology Consulting, an appropriately named company that provides meeting and event technology consulting services.
View Instructor's Profile