Navigating Corporate Procurement Departments to Win New Business
Feeling challenged dealing with corporate procurement professionals? This session outlines the role procurement plays in supplier selection and contracting, and offers tips and advice from experienced corporate procurement professionals on how to optimize your engagement and develop a relationship with procurement.
An experienced panel will share best practices on their expectations, the role they play in supplier selection and contracting for their respective companies and how to work more effectively with them, compliance requirements that must be met, and common mistakes vendors make in dealing with procurement.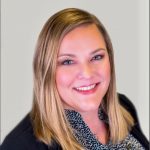 Christina DeVore
Christina DeVore joined Workday in July 2019 as the strategic sourcing manager for meetings and events. Christina has helped mitigate risk to the business by negotiating resolution to agreements impacted by COVID over the last 18 months. In addition to delivering savings to the company, she has helped shape the strategy for supplier management helping the business maximize the value of their supplier engagements. Prior to joining Workday, Christina worked in the events industry for nearly 15 years managing small and large roadshows, conferences, and special events in the U.S. and Canada. She brings a wealth of knowledge to procurement from her experience in event management.
View Instructor's Profile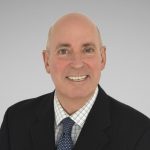 Adam Gordon
Adam has a more than 30-year background across the meetings and events, business travel and hospitality industries, supporting a variety of market sectors. He has experience in leading, developing, implementing, and managing strategic programs and initiatives globally.
Originally from the UK, Adam now lives and works in the US and has experience across corporate, service agency and consulting environments. As a result, he has a uniquely 360⁰ perspective on the role of procurement. His current role at Takeda Pharmaceuticals supports the Global Meetings and Events program strategy and sourcing.
View Instructor's Profile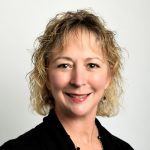 Therese Jardine
Therese is the Founder and Principal of Strategic Event Procurement. She is an award-winning Procurement Strategist and achieved a 900% ROI when she implemented Microsoft's VenueSource program. She cut the contracting timeline by 30% and saved over $250 million.
Dubbed "MacGyver" by her friends, Therese is a resourceful problem solver, and has the tools to fix almost anything at home. She brings this resourcefulness to her clients and has the tools and expertise to guide them to a successful Procurement Strategy for their event portfolios.
Therese knows the importance of incorporating fun into daily life. Once you've worked with her, you'll never look at Procurement the same way again.
View Instructor's Profile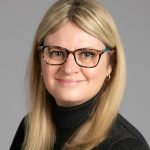 Robin Stewart
Robin Stewart is a Global Procurement Manager for RELX (parent organization for LexisNexis, Elsevier and Reed Exhibitions) which is a global provider of information-based analytics and decision tools for professional and business customers in over 180 countries.
Robin has been with the company for over 22 years in various Marketing and Business Operation roles with the last 6 years in Procurement, managing the company's Global SMM Program. This entails aligning the right suppliers to support stakeholders in over 40 countries to provide meeting management support, including hotel, air, ground, virtual platforms, mobile technology, and a host of other meeting related needs for her stakeholders. Robin also leads the Global Hotel program.
Robin holds a B.S in Business with a Major in Marketing from the University of Dayton, as well as a Six Sigma Green Belt certification. Robin is also a member of MCAF (Meetings Competitive Advantage Forum), which brings together Fortune 500 companies and the people that manage their SMMP's to share ideas, benchmarking and engage in ongoing dialogue with industry peers.
Robin resides in Ohio with her husband, dogs, and cats. She is enjoying being an empty nester and looking forward to getting back to traveling. https://www.linkedin.com/in/robin-stewart-3aa17943/.
View Instructor's Profile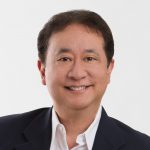 Kevin Iwamoto
Kevin Iwamoto is an award-winning speaker, industry influencer, author, educator, and subject-matter expert consultant in business travel, GDPR, SMM, the meetings/events marketplace and personal branding. His progressive industry expertise is regularly featured in industry trade publications, such as Business Travel News (BTN), Northstar Meetings Group, MeetingsNet. Kevin is also the recipient of the 2015 Travel Weekly Gold Magellan Award for Best Overall Industry Blog, which is now syndicated and featured as Industry Insights via Northstar Meetings Group on-line. Kevin is also the 2016 MPI RISE Award for meetings industry leadership and in 2014 he received a rare honor from GBTA with a designation as Industry Icon.
He has two published books to his credit, Strategic Meetings Management: From Theory to Practice published in April 2011 and most recently, Your Personal Brand, Your Power Tool to Build Career Integrity, published in October of 2016. Both are available via Amazon.
View Instructor's Profile