Performance Art & Cutting-Edge Tech: How Intel Engaged Virtual & In-Person Audiences at CES
Intel's refreshing, digital-first CES® programs reveal what rich B2B digital experiences can bring to a brand and target audiences. Victor Torregroza, Experiences & Events Program Manager, Intel Corp., will take you behind-the-scenes of the most memorable moments from the all-digital CES® 2021 and hybrid activation at CES® 2022. He'll share how a digital-first approach with purposeful moments can create memorable experiences.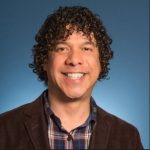 Victor Torregroza
Victor is responsible for the strategic definition and implementation of Intel's most dynamic corporate event and trade show experiences. I am a passionate pioneer of experiential marketing at Intel and the architect of Intel's enhanced face-to-face marketing programs. I believe in keeping these experiences simple, authentic, emotional, and delightful.
View Instructor's Profile