Presentations and Presenters: Best Practices
Overview
Are you using Powerpoint at your meetings and events? Are you sure that it is the most effective solution for getting your message across? In this class, Brandt Krueger provides best practices for developing and executing presentations. From tips and tricks to the importance of opening lines of communication with your presenters early on in the process and the art of creating and presenting captivating Powerpoint and Keynotes this class will give you the tools you need to ensure that your presentations rock! Filmed on location at the Hazeltine National Golf Club in Minneapolis.
Learning Outcomes
Learn the importance of early communication with presenters
Learn best practices in creating visually and technologically sound presentations
Learn about aspect ratios and the technical elements of presentations
Learn to select the appropriate presentation technology for your event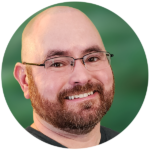 Brandt Krueger
As a first generation personal computer user since the age of 6, technology is part of Brandt's DNA. Combine that DNA with a degree in Technical Theatre and a core in Psychology, add in almost 20 years experience in the meetings and events industry, and you get a powerful event technology cocktail.
In addition to being published on numerous websites such as CorbinBall.com, EventManagerBlog.com, and the Convention Industry Council, he has landed articles in trade publications such as Meetings and Conventions Magazine and Insurance & Financial Meetings Management Magazine. He's spoken at various industry events such as Collinson Collaborate, BizBash's Elevate, MPI's World Education Congress, FICP's Education Forum, Event Camp (London, Chicago, and Middle East), and even a one week intensive for government ministers and guests on producing large scale events in Turkmenistan.
He currently teaches many public and private classes through the Event Leadership Institute, and is the owner of Event Technology Consulting, an appropriately named company that provides meeting and event technology consulting services.
View Instructor's Profile