Principles of Content Legibility for Event Design
Overview
Do you manage speakers and their slide deck presentations?
Has a speaker ever handed you/your AV team presentation slides before their session with cluttered content (incorrect font size, too many words on the page)?
Are you/your AV team consistently performing emergency "slide surgery" to fix presenters' slide faux pas?
As event and meeting planners know, producing events is a fine art, especially when it comes to coordinating AV, speakers' presentations, graphics, and more. This course will empower you to retake control of the presentation design process and ensure your speaker slide decks match your technical requirements to create visually appealing sessions.
Learning Outcomes
Gain a detailed understanding of how to ensure all audience participants (either virtual or in-person) can read the presentation slides
Determine production design guidelines to help your presenters create slides within a standardized format that are visually appealing to your audiences
Gain a thorough understanding of best practices in working with speakers to prepare presentation decks for an event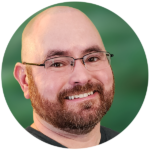 Brandt Krueger
As a first generation personal computer user since the age of 6, technology is part of Brandt's DNA. Combine that DNA with a degree in Technical Theatre and a core in Psychology, add in almost 20 years experience in the meetings and events industry, and you get a powerful event technology cocktail.
In addition to being published on numerous websites such as CorbinBall.com, EventManagerBlog.com, and the Convention Industry Council, he has landed articles in trade publications such as Meetings and Conventions Magazine and Insurance & Financial Meetings Management Magazine. He's spoken at various industry events such as Collinson Collaborate, BizBash's Elevate, MPI's World Education Congress, FICP's Education Forum, Event Camp (London, Chicago, and Middle East), and even a one week intensive for government ministers and guests on producing large scale events in Turkmenistan.
He currently teaches many public and private classes through the Event Leadership Institute, and is the owner of Event Technology Consulting, an appropriately named company that provides meeting and event technology consulting services.
View Instructor's Profile