Producing an Effective Fundraising Event or Gala
Overview
In this class you will learn how to effectively plan a fundraising gala. From pre- to post-event, explore the fundraising gala and ways in which to maximize your resources, build visibility, strengthen your story, keep organized and lay the foundation for long-term growth. While some studies have shown that fundraising events are not the biggest money-maker for non-profits – at least initially, many Directors of Development will tell you there is more to an event fundraiser than just making money. Fundraising events are one fundraising tool that, when utilized at its maximum impact, will allow for a wide range of opportunities for outreach, cultivation and communications both internally and externally.
Learning Outcomes
Understand the benefits of hosting a fundraising gala.
Learn how to approach gala planning.
Learn how to work with committees and honorees.
Understand how to create fundraising packages and manage costs.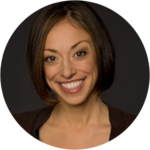 Liz Glover Wilson, CMP, CSEP
Goldie Hawn, Kate Hudson, Joe Torre, Allan Houston, Leonardo DiCaprio and Mikhail Gorbachev are just some of the celebs who have turned to Liz Glover Wilson's boutique firm to produce their charities' galas.
Liz founded Elizabeth Rose Consulting, LLC in 2003 with the vision of utilizing nearly two decades of professional event planning experience, fundraising expertise, staff management and corporate savvy to make a positive impact on non-profit organizations. Her goal is to offer services that are geared towards rejuvenating fundraising efforts for local non-profits; bringing them to the next level.
As an industry leader, Liz's work has been featured on NBC, FOX, NY Post, Hamptons Magazine, Special Events Magazine, BizBash, Agenda and more. She is a Past President of an international non-profit organization , and she has been a featured speaker at a variety of conferences on non-profit and event management topics.
View Instructor's Profile