Proving the Value of Your In-House Event Team
Session Description
The work of in-house corporate event teams changed drastically during the pandemic as people shifted roles, learned new skills, or perhaps were forced to take furloughs or were temporarily assigned to new roles. But internal and external events were key to motivating employees, maintaining relationships with clients, and more. Jennifer Savica, vice president and head of corporate events at New York Life Insurance Company, will share how her team thrived during the pandemic and how in-house teams can pivot to stay relevant in uncertain times.
Webinar Participants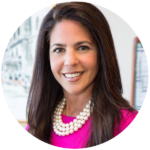 Jennifer Savica
Jennifer joined New York Life in 2019 as Head of Corporate Events where she is responsible for creating and implementing the strategy for corporate, incentive and training-based programs. In her current role, Jennifer and her team provide internal business partners with strategic and creative solutions to meet their business needs through the successful planning, management and execution of the company's programs and meetings. Prior to New York Life, Jennifer was Head of Strategic Events and Field Recognition at UBS Financial Services for nearly a decade. In this role, she was responsible for the planning and execution of all events and programs, including content development; partnering with field management on local sponsorship opportunities; managing the Field Recognition platform, serving as liaison to all Financial Services industry publications; and helping financial advisors build and deepen relationships with clients and prospective clients. During her tenure at UBS, Jennifer also managed the Regional Marketing team as well as all Marketing Partnerships for the company. Before joining UBS, Jennifer created many memorable event and marketing programs, managed conference center services, and led numerous initiatives that are still in existence today at some of the world's premier companies, including Citigroup, Snapple Beverages, TD Bank Financial Group and Federated Department Stores. BizBash Magazine named her one of the 15 Most Influential Event Professionals in New York. Jennifer, an avid yoga practitioner, resides in Manhattan and is a popular guest speaker at industry events.
View Instructor's Profile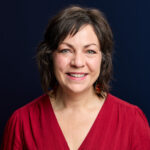 Tammy Moore Kockaya, CMP, CMM
Tammy Moore Kockaya, CMP, CMM, is Senior Director, Product Innovation for PCMA. She guides the professional development and educational course offerings across PCMA and the Event Leadership Institute in this role. She has been a leader in the events industry for 20+ years as an in-house corporate event professional, from her start as a meeting planner with CEB (now Gartner) to leading a 20+ team of meeting and event professionals with KPMG LLP. Before the events industry, Tammy worked in higher education as a student affairs professional with the University of Maryland College Park. As a result, she has a depth of experience driving complex projects and strategic initiatives, developing relationships with stakeholders and vendors, and developing talent.
Tammy joined the Event Leadership Institute in January 2021 as a freelance consultant executing projects and initiatives, developing strategic partnerships, and building the business development function. She was elevated to Chief Strategy & Growth Officer in 2022, prior to ELI's acquisition by PCMA in January 2023. In addition, she hosts and moderates panel discussions for monthly webinars and ELI Summits, speaks and facilitates workshops on change management, resilience, transitioning from the tactical into the strategic, and team leadership.
View Instructor's Profile