The Future of Medical Speaker Meetings (Recorded July 29, 2020)

Objective:
According to the ACCME Data Report: Growth and Diversity in Continuing Medical Education–2017, "on average, HCPs receive 16 invitations to medical meetings a year and attend roughly eight meetings. The number of interactions with HCP learners has grown 37% over the past decade. In 2017 alone there were approximately 1,800 accredited Continuing Medical Education (CME) providers that covered close to 163,000 educational activities." Companies are vying for the same audience and the physician education, training, and engagement meetings are extremely competitive. And those numbers may be on the rise as more and more speaker meetings are using a virtual platform to attract larger audiences.
All indications suggest that the virtual learning experience is here to stay. Amateurish virtual meetings were acceptable when we were first stranded by the COVID virus. Now that we are getting used to virtual meetings, it's time to make them professional and engaging.
Learning Outcomes:
What are physicians and HCPs looking for in a virtual meeting
How to grow attendance at virtual and hybrid meetings
How to change ineffective meetings that are plagued by distracted participants and disengaged HCP's
Save on the costs of hosting a live, in-person event, including venue rental, food and beverage, travel, and other expenses while still generating revenue from sponsors and exhibitors.
How to transition back to hybrid and face-to-face meetings
Helpful Resources Mentioned During the Webinar: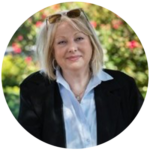 Pat Schaumann
Pat is a Strategic Consultant with Maritz Global Events.
Pat is the author of "Breaking the Code to Healthcare Compliance", 5th Edition, a health policy resource book for meeting professionals, physicians and manufacturers that addresses the impact of the National Physician Payment Transparency Program: Open Payments (formally the Physician Payments Sunshine Act) and global cross-border compliance. The book is the resource for the Healthcare Meeting Compliance Certificate program being offered globally through MPI, St. Louis University and the Convention Industry Council CMP-HC certification program. She is also the Executive Editor of the newly released "MPI CMP Healthcare Training Manual" and "The Guide to Successful Destination Management". Pat is a contributing editor to 5 editions of the CIC Manual.
The Healthcare Meeting Compliance Certificate (HMCC) program was designed by Pat and currently has 2,200 recipients representing 16 countries. Pat was recently named by Meetings Today as on the 2016 Meetings Trendsetters and was again named One of the Top 25 Women in the Meetings Industry. She was recently recognized, for the fifth time, by Successful Meetings magazine as One of the 25 Most Influential People in the Meetings Industry. Her honors include being named the first recipient of the International Destination Management Professional of the Year by ADME International, named as One of the Magnificent 7 in the Global Hospitality Industry and was most recently named as One of the 25 Most Influential Women in Business by the St. Louis Business Journal. Pat was also selected as Meeting Professional of the Year by the MPI-St. Louis Chapter and Event Professional of the Year by the International Live Events Association.
She is proud of her impact and roots within the Hospitality Industry. She is past president of Meeting Professionals International (MPI), St. Louis Chapter, Founder and Past President of the International Live Events Association and Past President of the Association of Destination Management Executives International (ADME).
She has served as an adjunct Professor at 4 universities and currently Co-chairs the Hospitality Management Industry Advisory Board at St. Louis University's School of Professional Studies and serves as manager and faculty for the Healthcare Meeting Compliance Certificate.
View Instructor's Profile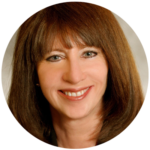 Bonnie Weiss
As the Director, Global Pharmaceutical Sales, Americas, Bonnie Weiss is responsible for Hyatt's group sales efforts with key Pharmaceutical/Medical Device companies, and is based in Chicago.
Bonnie has been with Hyatt Hotels for 30+ years. Previous positions include Director of Sales of Hyatt's New York National Sales Office, Associate Director of Sales, and Travel Industry Sales Manager. During her career at Hyatt she was named Hyatt National Sales Manager of the Year, and has won the prestigious Donald N. Pritzker Award. Bonnie has recently been awarded the 2020 Collaboration Trailblazer Award at the Virtual Pharma Forum in June.
Bonnie received a Bachelor of Science-Communications degree from Southern Illinois University, and is a member of MPI.
View Instructor's Profile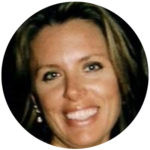 Deborah Hinson
Deborah serves as a founding partner of the Hinson Group, LLC, a full service marketing and events firm. The team books over 5,000 events per year, largely in the medical, technology and financial space. Deborah is proud to serve on the board of MPIMD and as immediate past president of IMMPA (International Medical Meeting Professionals Association.) Deborah was named MPI Gulf States Chapter Planner Of The Year and has served as the President of the Foundation of NACE. She holds a Bachelor of Science Degree from Purdue University.
View Instructor's Profile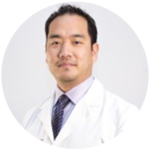 Dr. Shawn Tsuda
Shawn Tsuda, M.D., is a Minimally Invasive and Robotic Bariatric and General Surgeon in Vegas, NV. Dr. Tsuda graduated from the John A. Burns School of Medicine at the University of Hawaii and completed his residency in general surgery at the University of Nevada. Following specialty training in minimally invasive surgery at Beth Israel Deaconess Medical Center in Boston, a teaching hospital of Harvard Medical School, he returned to Nevada, where he practiced, taught, and performed research at the University of Nevada School of Medicine.
Dr. Tsuda has served as chair of the technology committee for the Society of American Gastrointestinal and Endoscopic Surgeons, authored more than 50 peer-reviewed articles and book chapters, served as head editor of two major textbooks on robotic surgery and surgical skills training, and has taught hundreds of surgeons in techniques of minimally invasive surgery. He currently practices full time in Las Vegas, while studying for his MBA at the UNLV Lee Business School and spending his free time with his family.
View Instructor's Profile