The Great Talent Crunch: Strategies for Recruiting, Onboarding and Developing Talent in a Tight Labor Market
According to a recent Harvard Business Review survey, attrition from jobs is at a record high (nearly 30%), and in some industries employee turnover is 100% since March 2020. The result is an unprecedented crunch for talent.
We've pulled together Chief People Officers who are developing their organization's strategies and solutions to attract, hire, and onboard top talent; retain and develop their individual contributors and high performers; and prioritize culture, connection, and purpose.
Whether you lead a team of a few or a team of many, leave this session with practical and effective strategies to develop and retain your best asset and investment–your people.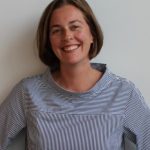 Margaret Rafferty
Margaret has worked in Human Resources for 19 years, primarily with fast-paced scaling businesses. A true generalist, Margaret has expertise in recruiting, onboarding, training, benefits management and compliance.
View Instructor's Profile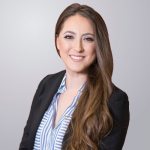 Bailey Roth
As an established and regarded industry leader and mentor, Bailey started Redstone with the motivation to bring for-profit knowledge and efficiencies to as many associations and NPOs as possible. With years of experience developing management and cost-saving practices and guiding the strategic direction of many organizations, Bailey knows how to bring out the best in her teams and clients to help them achieve their goals. Bailey fosters relationships built on honesty and trust, and operates with a high degree of integrity and professionalism. She currently serves on the program advisory committee for George Brown College's Special Events Program and is on the Editorial Board of M+IT Magazine. Bailey graduated from Western University and holds a Bachelor of Management and Organizational Studies degree (Dean's List) with a specialization in Organizational Human Resources.
View Instructor's Profile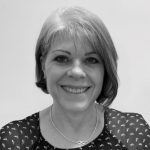 Pam Sacree
As a global Human Resources Executive and trusted Advisor, my mission is to proactively help organizations build a collaborative, agile and adaptable workforce. By building and leading all aspects of human resources practices, I have successfully accelerated organizational transformation and performance by facilitating culture change through employee engagement.
View Instructor's Profile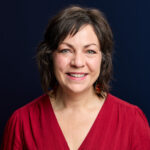 Tammy Kockaya, CMP, CMM
Tammy Kockaya, CMP, CMM, is Senior Director, Product Innovation for PCMA. She guides the professional development and educational course offerings across PCMA and the Event Leadership Institute in this role. She has been a leader in the events industry for 20+ years as an in-house corporate event professional, from her start as a meeting planner with CEB (now Gartner) to leading a 20+ team of meeting and event professionals with KPMG LLP. Before the events industry, Tammy worked in higher education as student affairs professional with the University of Maryland College Park. As a result, she has a depth of experience driving complex projects and strategic initiatives, developing relationships with stakeholders and vendors, and developing talent.
Tammy joined the Event Leadership Institute in January 2021 as a freelance consultant executing projects and initiatives, developing strategic partnerships, and building the business development function. She was elevated to Chief Strategy & Growth Officer in 2022, prior to ELI's acquisition by PCMA in January 2023. In addition, she hosts and moderates panel discussions for monthly webinars and ELI Summits, speaks and facilitates workshops on change management, resilience, transitioning from the tactical into the strategic, and team leadership.
View Instructor's Profile