Webinar: Your New Venue Sourcing Strategy: The New Legal Landscape for Event Contracts (Recorded July 14, 2021)
You must enroll in this course to access course content.
Objective
In part two of our two-part webinar series, we looked at new considerations for contracts and legal issues planners need to be aware of while negotiating to protect their organizations. What should you be asking for in terms of cancellation, attrition, and other ways to share the risk with venues? Do force majeure clauses apply to COVID-related cancellations?
Learning Outcomes
After watching webinar you should be able to:
New or revised contract clauses, terms and conditions
Guidance on what to do if you still have programs you're looking to rebook
Whether vaccine passes will affect attendance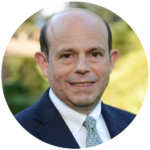 Joshua L. Grimes
Joshua L. Grimes, Esq., of Grimes Law Offices based in Philadelphia, is a leading attorney in the association, nonprofit, meeting, and hospitality industries. He is a specialist in all matters relating to meetings and conventions, as well as association & nonprofit governance.
Mr. Grimes' expertise includes preparing and negotiating all types of meeting industry contracts. He also advises clients on avoiding liability risks. In addition, many organizations rely on Mr. Grimes to aggressively represent their interests when disputes arise, including in litigation, mediation, and other resolution procedures.
During the current COVID-19 crisis, Mr. Grimes is advising meeting planners and event hosts on legal strategies for safely returning to in-person meetings, as well as presenting hybrid and virtual events. He is advising clients on the best ways to adapt their meetings and policies in the face of continued medical and economic uncertainty.
Mr. Grimes was recently named a 2020 Meetings Trendsetter by Meetings Today magazine and website. He was also recently awarded the 2019 Partnership Award by the PCMA Greater Philadelphia Chapter.
Mr. Grimes is one of the association and meeting industries' most prominent speakers. He has appeared before industry professionals throughout the United States, and in Europe, the Middle East, Canada, and Mexico. Aside from his legal practice, Mr. Grimes proudly serves as an elected official, as a Commissioner in Lower Merion Township, Pennsylvania.
View Instructor's Profile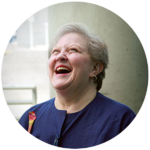 Joan Eisenstodt
Joan Eisenstodt, an Ohio native, moved to Washington, DC in 1978. In June,1981, she founded Eisenstodt Associates, LLC, a DC-based meeting consulting, facilitation and training company. Joan has immersed herself in the hospitality industry and is considered one of its most knowledgeable practitioners.
She works diligently to create more inclusive, safe, and accessible events and negotiate fairly for clients and vendors. Joan serves as a hospitality industry expert witness in disputes often involving event attrition and cancellation. In 2020, Meetings Today named Joan a "Trendsetter" for her contributions to knowledge about COVID-19.
Joan has been honored by the hospitality industry including induction into the Events Industry Council Hall of Leaders, the industry's highest honor; recognized for life-time achievement as an educator by the PCMA Foundation, for contributions to education by IACC, NSA (speakers not spies!) and HSMAI. Joan for years was a regular columnist for first MeetingNews and then Meetings Today.
Outside of work, Joan loves to read fiction, non-fiction, periodicals and newspapers (in print!); go to the theatre when it's possible; watch British, Finnish, Welsh and other police/detective dramas and mysteries; and hang out with her spouse and their rescue cats. On Myers-Briggs she's an INFP; on StrengthsFinders: Connectedness, Intellection, Learner, Ideation and Strategy are indicative of who she is and how she works.
View Instructor's Profile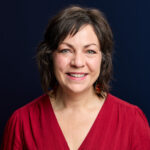 Tammy Moore Kockaya, CMP, CMM
Tammy Moore Kockaya, CMP, CMM, is Senior Director, Product Innovation for PCMA. She guides the professional development and educational course offerings across PCMA and the Event Leadership Institute in this role. She has been a leader in the events industry for 20+ years as an in-house corporate event professional, from her start as a meeting planner with CEB (now Gartner) to leading a 20+ team of meeting and event professionals with KPMG LLP. Before the events industry, Tammy worked in higher education as a student affairs professional with the University of Maryland College Park. As a result, she has a depth of experience driving complex projects and strategic initiatives, developing relationships with stakeholders and vendors, and developing talent.
Tammy joined the Event Leadership Institute in January 2021 as a freelance consultant executing projects and initiatives, developing strategic partnerships, and building the business development function. She was elevated to Chief Strategy & Growth Officer in 2022, prior to ELI's acquisition by PCMA in January 2023. In addition, she hosts and moderates panel discussions for monthly webinars and ELI Summits, speaks and facilitates workshops on change management, resilience, transitioning from the tactical into the strategic, and team leadership.
View Instructor's Profile