Thinking Like A Futurist: Nurturing An Innovation Mindset In Your Team
Preparing for the future isn't about saying with certainty that "this is what is going to happen," but about being primed for the "what if?". Beth Surmont, CAE, CMP, Vice President Event Strategy & Design, | 360 Live, believes "We're planners! " and we can set ourselves up to be our own predictors of the future with strategic thinking and a simple shift of mindset.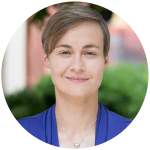 Beth Surmont
Beth Surmont is obsessed with events. With on-the-ground experience spanning more than 20 years in corporate and non-profit events and trade shows; and as the current Vice President of Event Strategy & Design at 360 Live Media; Beth is an influential designer in shaping what the next era of events will be. Her approach of audience-centered design combined with purposeful intention is the secret to creating meaningful and impactful events that advance the organization and accelerate the industry it serves. It's Beth's job to be a project manager, experience designer, content curator, storyteller, motivator, leader, behind-the-scenes cheerleader, logistics director, contract negotiator, researcher, trend analyzer, innovator, visionary, partner, builder, thinker, problem-solver, entrepreneur, and customer service specialist, sometimes all within the space of a single day. Beth was recently listed as one of BizBash's 500 Most Influential People in Events for 2021.
View Instructor's Profile