Technical Meeting & Event Production (TMEP FA22) – Starts Sept 27, 2022
Technical Meeting & Event Production Certificate Course
Does your audiovisual production proposal read like a foreign language? After the venue, audio visual is often one of the largest budget items, yet so often planners are unable to make sense of a typical proposal. Do you know how many lumens your projector should have? Should you use a PAR fixture or Lekos to light the podium? Inputs, outputs, sound boards, teleprompters… admit it, you've glazed over the details on occasion and handed it off to the "tech team" to manage.
Producing events can be a fine art, especially when it comes to gatherings that involve a stage, lectern, and presentations requiring the coordination of audiovisual production, lighting, speakers and many other components. This course will empower you to understand what kind of gear, staff, and set up your event actually needs to function properly, look right, and be cost-effective.
LEARNING OUTCOMES
Where and how to find new leads.
How to develop winning proposals.
How to effectively negotiate a win-win agreement.
How to effectively close the sale.
---
We're here to help! Feel free to contact [email protected] if you need any help at all during your course, or if you have any questions.
Looking forward to a great class together!
The Event Leadership Institute Team
Meet Your Instructors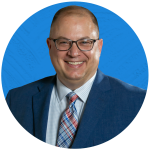 Brian Monahan
Brian Monahan is an Event Technology Expert, Speaker, and Certified Professional Coach.
Brian is recognized as a hospitality thought leader because of his ingenuity, innovation, and ability to strategize and deliver impactful organizational outcomes. Since the second quarter of 2020, Brian has immersed himself in learning and executing resilient and reliable virtual experiences. His current dedication is to prepare the meeting and event profession for the future of events.
Brian Monahan is The Vice President of Business Development for Prestige AV & Creative Services. He has served in all aspects of the audiovisual industry over his two-decade career.
Brian's first job as a meeting professional was during his service in the United States Marine Corps as a Combat Visual Imagery Specialist. Also known as an AV Technician in Camouflage.
Brian's work is a unique blend of passion for excellent customer service and creative event production, including exceptional business acumen. Brian documented this passion by releasing his first book, Customer Delight 365, A Daily Inspirational for Customer-Service Professionals, in early 2016.
In addition to his industry-focused passions, Brian is driven to help others find success in business and life. He converted this passion into expertise by becoming a certified professional coach in 2011. This skill set allows Brian to share his knowledge with other meeting and events professionals in the most effective ways possible.
View Instructor's Profile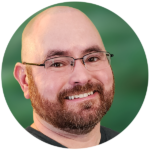 Brandt Krueger
As a first generation personal computer user since the age of 6, technology is part of Brandt's DNA. Combine that DNA with a degree in Technical Theatre and a core in Psychology, add in almost 20 years experience in the meetings and events industry, and you get a powerful event technology cocktail.
In addition to being published on numerous websites such as CorbinBall.com, EventManagerBlog.com, and the Convention Industry Council, he has landed articles in trade publications such as Meetings and Conventions Magazine and Insurance & Financial Meetings Management Magazine. He's spoken at various industry events such as Collinson Collaborate, BizBash's Elevate, MPI's World Education Congress, FICP's Education Forum, Event Camp (London, Chicago, and Middle East), and even a one week intensive for government ministers and guests on producing large scale events in Turkmenistan.
He currently teaches many public and private classes through the Event Leadership Institute, and is the owner of Event Technology Consulting, an appropriately named company that provides meeting and event technology consulting services.
View Instructor's Profile