Upskilling for The Future of Event Work: Perspectives from the Field
Overview:
The way we work as event professionals is changing, and along with this change comes the need for new skills (and we're not only talking about how to execute virtual and hybrid events).
So while technical event skills are essential, we've also uncovered a greater focus on areas of event planning that are becoming more and more part of the event job landscape today. Employers are looking for strategic individuals and c-suite relationship builders who effectively exhibit executive-level communication; can drive content and agenda development; and are business savvy.
Flexibility and adaptability are highly-sought after skills, and being able to evolve with the changes in organizational priorities to achieve business outcomes and enthusiastically learning new competencies is paramount to being successful in the future of event work. Hear from a panel of leaders from different segments of the events industry talk about how necessary these skills are today, how they coach their team members to upskill and reskill, and the skills critical to success in their organizations. Each leader has a different perspective to share relevant across any market segment and beneficial to event professionals at every level, employers, and team leaders.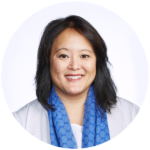 Julie Ho, CMM
Julie is Manager, Live Learning & Event Operations for the Project Management Institute (PMI), where she's been with this association since 2016. With 20+ year's experience in planning in person events both internationally and domestically, she has now expanded her professional portfolio into producing virtual events. Prior to joining PMI, Julie was with the Drug Information Association (DIA) for 16 years where she led the content and program experience for the flagship Global Annual Meeting.
View Instructor's Profile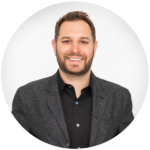 Brett Hyman
Brett is the President, CEO and Founder of NVE Experience Agency (NVE), a privately-owned experiential marketing and production company with offices in Los Angeles, New York and London.
Guided by the principle that the right moment will transform someone forever, Brett leads NVE's team of cross-industry experts to deliver culturally connected campaigns and transformative experiences for some of the world's most iconic brands and Fortune 500 companies.
Founded in 2005, he has built NVE into a next-generation agency designed to supercharge the effectiveness of experiential by creatively weaving integrated marketing tactics like interactive, influencer, content, publicity, and insights into every event the company produces. The results are distinct and data-driven experiences rooted in cultural context that convert consumer attention into action, sales, and absolute brand loyalty. And the proof is in the best-in-class-brands NVE calls family including Apple, Adidas, Amazon, Anheuser-Busch, Diageo, Lyft, Netflix, Pinterest and more.
View Instructor's Profile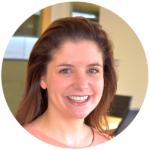 Kerry Lambert, CMP
As Vice President of Digital Delivery for Freeman, Kerry leads the Customer Success, Implementation, Development and Support teams for the company's digital events division. Prior to joining Freeman, Kerry spent 9 years with Cvent leading the global Enterprise Customer Success team and over a decade working as a meeting professional for associations in the Washington, D.C. area. She holds a B.A. from Randolph Macon College and a Master's degree in Tourism Administration from George Washington University. Kerry earned her Certified Meeting Professional (CMP) designation in 2008 and has been an active member of ASAE, GBTA and MPI where she currently serves on the International Board of Directors.
View Instructor's Profile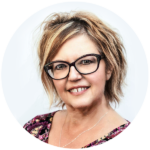 Phyl Monroe, CMP
Phyl has extensive experience in creating strategic and complex employee engagement programs and external sales and marketing programs that emphasize brand integrity while enhancing the customer experience. She has been at Wolters Kluwer for 15 years and is the Director of Events and MarComm Operations, where she conceived and implemented the company's first hybrid program in 2008, and, prior to March of 2020, her team managed over 60 web-based events each year. After March of 2020, that number exploded by four times and continues to grow.  She and her team recently completed the division's first entirely virtual event experience–live virtual business kickoffs with over 175 virtual sessions over three days.
View Instructor's Profile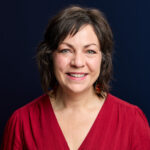 Tammy Moore Kockaya, CMP, CMM
Tammy Moore Kockaya, CMP, CMM, is Senior Director, Product Innovation for PCMA. She guides the professional development and educational course offerings across PCMA and the Event Leadership Institute in this role. She has been a leader in the events industry for 20+ years as an in-house corporate event professional, from her start as a meeting planner with CEB (now Gartner) to leading a 20+ team of meeting and event professionals with KPMG LLP. Before the events industry, Tammy worked in higher education as a student affairs professional with the University of Maryland College Park. As a result, she has a depth of experience driving complex projects and strategic initiatives, developing relationships with stakeholders and vendors, and developing talent.
Tammy joined the Event Leadership Institute in January 2021 as a freelance consultant executing projects and initiatives, developing strategic partnerships, and building the business development function. She was elevated to Chief Strategy & Growth Officer in 2022, prior to ELI's acquisition by PCMA in January 2023. In addition, she hosts and moderates panel discussions for monthly webinars and ELI Summits, speaks and facilitates workshops on change management, resilience, transitioning from the tactical into the strategic, and team leadership.
View Instructor's Profile