Video, Graphics and Print File Types: Decoding the Alphabet Soup
Overview
JPEG, EPS, TIFF, BMP, GIF, Vector, low res, hi res… Sometimes conversations about graphics and video can be downright confusing. So many acronyms, so many file types, so many file sizes… A logo or speaker head shot can look fine on your website, but not so great when projected on screen at the event, and even worse on a printed invitation or program.How big is too big? How small is too small? By learning a few basics and a little history on how we got to where we are today, you'll be able to navigate the most complicated of content waters for your meeting or event!
Learning Outcomes
Identify key differences in how various file types treat color, and how that impacts their usage for print and websites.
Describe what "resolution" is, how it affects file size, and what the standard resolutions are for graphics and video for most meeting and event content.
Distinguish between Bitmap and Vector file types, and identify when each one is preferable.
Identify the difference between Pantone and Process printing styles and why they are important.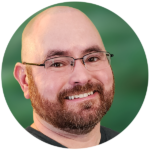 Brandt Krueger
As a first generation personal computer user since the age of 6, technology is part of Brandt's DNA. Combine that DNA with a degree in Technical Theatre and a core in Psychology, add in almost 20 years experience in the meetings and events industry, and you get a powerful event technology cocktail.
In addition to being published on numerous websites such as CorbinBall.com, EventManagerBlog.com, and the Convention Industry Council, he has landed articles in trade publications such as Meetings and Conventions Magazine and Insurance & Financial Meetings Management Magazine. He's spoken at various industry events such as Collinson Collaborate, BizBash's Elevate, MPI's World Education Congress, FICP's Education Forum, Event Camp (London, Chicago, and Middle East), and even a one week intensive for government ministers and guests on producing large scale events in Turkmenistan.
He currently teaches many public and private classes through the Event Leadership Institute, and is the owner of Event Technology Consulting, an appropriately named company that provides meeting and event technology consulting services.
View Instructor's Profile