A Candid Discussion on Employment: We Can Work it Out—Together
Objective
For the first time, leaders from third-party meeting and event companies will come together to discuss employee-level employment updates that will help unlock opportunities and strategies for planners and suppliers who have been displaced during the COVID pandemic.
The effects have been widespread. The World Travel & Tourism Council reported that the pandemic resulted in the loss of nearly 62 million jobs in the industry globally. Now, many in the sector are trying to fill jobs and are finding it difficult, which has ripple effects for anyone planning meetings and events.
In this webinar, industry leaders will discuss their experiences and employee-level updates as well as how they are investing in social purpose to unlock opportunity in their workforces and communities. They will also share stories of job displacement from across the industry including meeting professionals, CVB staff, and hotel and restaurant workers.
Learning Outcomes
Hear candid insights about what companies experienced during the pandemic and how they managed a different employment strategy.
Better understand the influences that made staffing challenging during and after COVID-19.
Dissect why post-pandemic hiring is difficult. The "war for talent" or "talent crisis" has not disappeared because there are more workers to choose from. In fact, it's more challenging than ever to implement an effective staffing strategy.
What skills are in demand and how people can up-skill.
How DEI plays a role in hiring.
Learn about how the "new normal" for hiring may be influenced by the generation gap.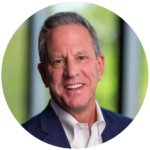 David Peckinpaugh
David Peckinpaugh is President of Maritz Global Events. A 30+ year champion of the events industry, David provides strategic oversight of Maritz Global Events, while ensuring we consistently design and deliver exceptional experiences to clients and their guests.
Since joining in 2011, David has led the company through significant growth, placing renewed focus on clients, industry partnerships and global presence. He has also invested in reenergizing the company's culture, introducing the company's signature core value "First, Take Good Care of Each Other," which has led to the company-wide initiative of "Unleashing Human Potential." This aspirational movement is based on a focus on a triple bottom line where both financial, people and sustainability results are recognized and celebrated. In addition, David has also championed the company's fight against human trafficking and to build awareness throughout the industry of this insidious crime.
His passion and advocacy on behalf of the events industry has earned David accolades and recognition from peers and organizations including MPI Rise Award's Meetings Industry Leadership, the Joint Meetings Industry Council's Unity Award, Incentive Travel Council's Advocate of the Year award, one of Successful Meetings' 25 Most Influential People and induction into the Event Industry Council's Hall of Leaders.
David is an executive committee member of the Meetings Means Business Coalition and past Chairman of the PCMA Education Foundation. He also serves on the boards for both Pedal the Cause and for Chautauqua Institution. In addition, David is a Certified Meeting Planner (CMP) by the Convention Industry Council, Certified Incentive Specialist from SITE and is an honorary Master Designer with Maritz' Behavior Sciences and Innovation.
View Instructor's Profile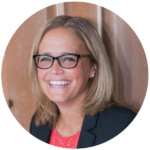 Tina Madden
Tina Madden, CPA, brings more than 25 years in the travel and meetings industry to her current role as Co-CEO and Chief Customer Officer.
Prior to joining Meetings & Incentives Worldwide (M&IW), she had a successful career with a full-service CPA firm in downtown Milwaukee. In 2014, she was recognized as one of the top financial executives for medium privately-held companies and named CFO of the Year by the Milwaukee Business Journal.
Her passion is customer experience, strategic meetings management, and travel. She believes events and other engagement strategies transform organizations. She leads M&IW with her sister and has responsibility for finance, sales, marketing, consulting, event technology and production, and the customer success teams. Tina is a visionary leader that inspires her talented team through her creativity, innovation, and contagious energy.
She holds a Bachelor of Science in accounting from the University of Wisconsin – Milwaukee. She is a member of WBENC, YPO, and actively involved in the industry. She is married and has two beautiful children.
View Instructor's Profile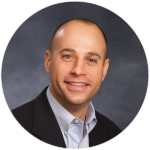 Todd Taranto
Todd is the president of Cadre, an online marketplace connecting event freelancers with companies looking to hire them.
He grew up in the small town of Bolton, Massachusetts as the oldest of five children. His father was a local small business owner. After serving as an officer in the U.S. Army, Todd began his business career in the travel industry working at Gant Travel, a Chicago-based travel management company.
This experience led to the acquisition of over 20 niche event and experiential staffing companies that laid the groundwork for Cadre, which was formally launched in 2019. He has participated in numerous industry panel discussions and boards, as well as being quoted in Business Travel News, Crain's Chicago Business, and Meetings & Incentives Magazine. Todd lives in Brewster, MA, is a graduate of the United States Military Academy, and holds a Master of Business Administration from Indiana University.
View Instructor's Profile
Sebastien Tondeur
Sebastien Tondeur is the lead owner and CEO of MCI Group. Under his leadership, MCI Group is now the only global group with a presence in 31 countries, engagement and branded events worldwide with a turnover of €300 million.
Thanks to his entrepreneurial and creative spirit, he is considered a driving force in today's meetings and events industry and held the role of Chairman of Meeting Professionals International (MPI) representing over 20,000 members worldwide. In 2011, he was awarded EY Entrepreneur Of The Year in the category "Trade/Services." Furthermore, he was a member of the independent EY Entrepreneur Of The Year jury from 2012 to 2018.
Aside from his role as CEO of MCI Group, he is a husband, father of four children, and a mountain sports enthusiast. If you ever see him running in the mountains around 5:00 in the morning, don't hesitate to join him. He'd gladly talk about entrepreneurship, a grizzly bear encounter, education or future trends without breaking stride.
View Instructor's Profile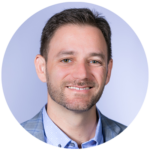 Jeff Guberman
Jeff is the CEO of McVeigh Global Meetings and Events, a full service corporate meetings and events company catering to Fortune 1000 clientele. MGME focuses on pharmaceutical meetings, corporate events and international conferences and was created by merging three event companies into one in 2018, backed by private equity firm Infocommerce Partners.
Jeff is a serial entrepreneur. Prior to MGME, he founded Fourth Wall Events, Dynamic Drape and Décor, and Formset. Jeff acquired Discover New York and combined it with Beyond Times Square, a company he is still the president of. Jeff is a graduate of the Goldman Sachs 10,000 Small Businesses program. Jeff has a beautiful wife, three kids and a dog named Stanley.
View Instructor's Profile