Your Story Blog Series: Helen Moon
It's Helen Moon's role as a PA at an advertising and marketing agency that ignited her career in events. Today, Helen is an accomplished UK-based event leader, CEO & Founder of EWL Club and the Managing Director of EventWell. But that's not all. Helen is also the Founder and Editor of Diary of an #EventProf, a blog focussed on the UK events industry.
Helen has extensive experience in the industry, having worked at several notable brands. She shares, "I spent 17 years in hotel and venues, including Marriott Hotels and Park Plaza, working in event co-ordination, operations, and proactive sales. In 2015, I embraced a renewed passion for digital marketing and event management. I relaunched myself in the industry as a freelance event manager and marketer working with the UK Fashion and Textile Association's Rise division looking after their events programme and digital marketing."
Her combined experience of working for established brands and then as a freelancer gave Helen the skills to go out on her own and found numerous organizations. "In 2015 I founded and launched EWL Club UK, a business networking club for UK event professionals and started my event blog Diary of an #Eventprof. Then in 2017, co-founded the 1st UK Event Wellbeing Week #EventWell17 from which EventWell Limited, the first social enterprise for wellbeing in the events industry has been incorporated. I'm recognised in the industry now as CEO and Founder of EWL Club and Managing Director of EventWell Ltd."
So how does Helen manage her various roles of CEO, Managing Director and Editor? Like most event professionals, she learned the hard way. Helen shares, "To cut a long story short I was burning the candle at both ends; travelling in the UK, Europe and the US, attending a lot of industry events on behalf of my company at the time. I didn't leave myself time for rest and recuperation and the inevitable happened. I had to take some time out but bounced back pretty quickly, the biggest thing I learnt from that was to slow down, and to make sure I started to take care of myself better."
Thanks in part to Helen's experience of having a 'career burn out', she found herself creating a platform to help other event profs overcome the all-too-common habit of taking on more than they can chew.
When asked what her greatest success so far is in her career, Helen shares, "I would say launching UK Event Wellbeing Week in 2017. It's an area of our industry that I feel so much passion for. I like to say it's a calling, but particularly following my own personal burn-out almost 10 years ago now. I have so much passion for spreading the word and educating on the importance of looking after ourselves. We work in a highly pressured and stressful industry, it can be tough and take its toll, and we need to ensure we have balance in our lives to counteract this. Self-care is so important for event professionals."
Career burn out wasn't the only challenge Helen faced throughout her career. "A lot of people see the role of an event planner as glamourous and exciting. There's a real buzz when working in events, but the truth is it takes hard work and commitment to make it in the events industry, and that means getting your hand dirty and getting stuck in. Each event is unique in its own right and that takes a lot of getting used to when you are new to the industry."
However, Helen's determination and tenacious character allowed her to overcome the early obstacles of learning the ropes and gaining the experience needed to flourish in the industry. She now carries that attitude with her throughout her career. She shares, "the biggest thing I've learnt over the years is that the industry is always adapting and changing and with that, there is always something new to learn so you should never rest on your laurels."
Visit Helen's blog, Diary of an #EventProf, to read more of her unique insights into the events industry.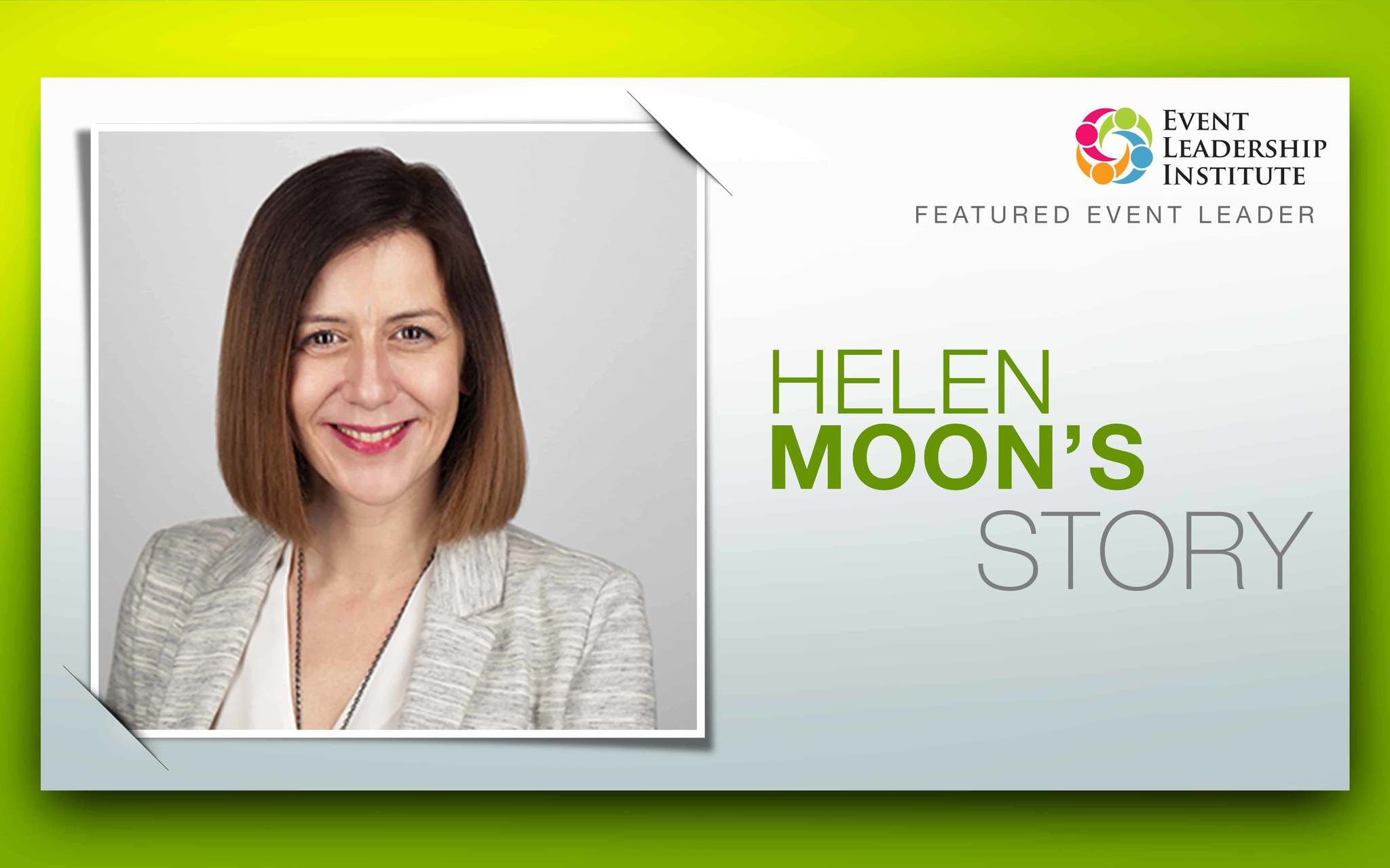 Helen Moon
CEO & Founder, EWL Club | Managing Director, EventWell
Helen Moon, is a CIM qualified events and marketing director with an eclectic mix of experience in the events industry that spans 21 years and includes event production, venue operations, proactive sales and digital marketing. Helen is known for her role as CEO and Founder of EWL Club, Editor of the Diary of an #Eventprof blog, and now Managing Director of EventWell Ltd and co-founder of #EventWell17 and UK Event Wellbeing Week.