Your Story Blog Series: Jennifer Davidson
Jennifer Davidson is the Founder and Managing Director of Sleek Events, a boutique events agency with an impressive roster of clients including Amazon Business, Looker and one of the largest cloud platforms in the world.
Jennifer got her start in the events industry in 2009. She shares, "I graduated from BA(Hons) Leisure Marketing at Bournemouth University and my plan was to have a career in something where I loved to go to work every day. During my placement year as part of my degree course, I worked for Panasonic and saw what was involved in creating one of their events. I joined a team organising conferences and enjoyed the sense of achievement in completing each one successfully. I realised that I preferred working on projects with goals and being an events executive would be an exciting role."
After two years employment as an Events Executive, Jennifer became a freelance events manager, working with companies like Ketchum, George P Johnson, and Line Up. Throughout her years as a freelance event professional, Jennifer learned a lot about building a good network of people to work alongside. "A recurring challenge has been finding good people to work with. From professionals to support the business to recruiting event executives and event support suppliers, you must take a thorough approach. I use references and referrals, insist on trial periods for people to prove themselves and regularly go on my gut feeling."
Today, Jennifer has a fantastic hand-selected team of event professionals she and her company can rely on. "I've made a few mistakes along the way where people have let me down and made a job much harder and stressful than it should have been, but I'm really pleased with the systems we have in place and the people on my team," Jennifer says, "In fact, I now have such a fantastic group of trusted freelancers, I worked with 4 of them to create Sleek Collective this year – a new company to deliver events where specialist support is required at all stages to deliver the event. Sleek Collective recently won their first 3-year contract to deliver winter activation at Chiswick House & Gardens Trust."
Like many other experienced event professionals, Jennifer knows how susceptible event and meeting planners can be to job fatigue and burnout, so she encourages her team to make sure wellness is a part of their lives. "I want to do a job that I love and mitigate stress levels for myself and my team, so I instigated a wellness programme. We have a team day every month where we do something developmental and fun. I introduce wellness professionals on a regular basis to the team and we share expert advice with events industry media so other event professionals can benefit too. I try things like mindfulness activities, goal setting for chill-out time and introduce habits that will help life run more smoothly – if I find they help me, I tell my team about them and share them on the company's blog."
If Jennifer had one piece of advice for her younger self, it would be picking vendors carefully. She shares, "People don't always deliver what they say they can. Events require detailed planning and if one cog in the wheel jams, you end up grinding to a halt when you never expected it. If you don't have an alternative supplier in your little black book, then it can seriously ruin your day! Many people learn from mistakes when they first start out. Listening to colleagues and what they learned from is a really good way to understand the problems that can arise with event planning and producing. My advice is don't be afraid to ask questions of those who have done it all before!"
Want to learn more about Jennifer and Sleek Events? Visit their website: www.sleekevents.co.uk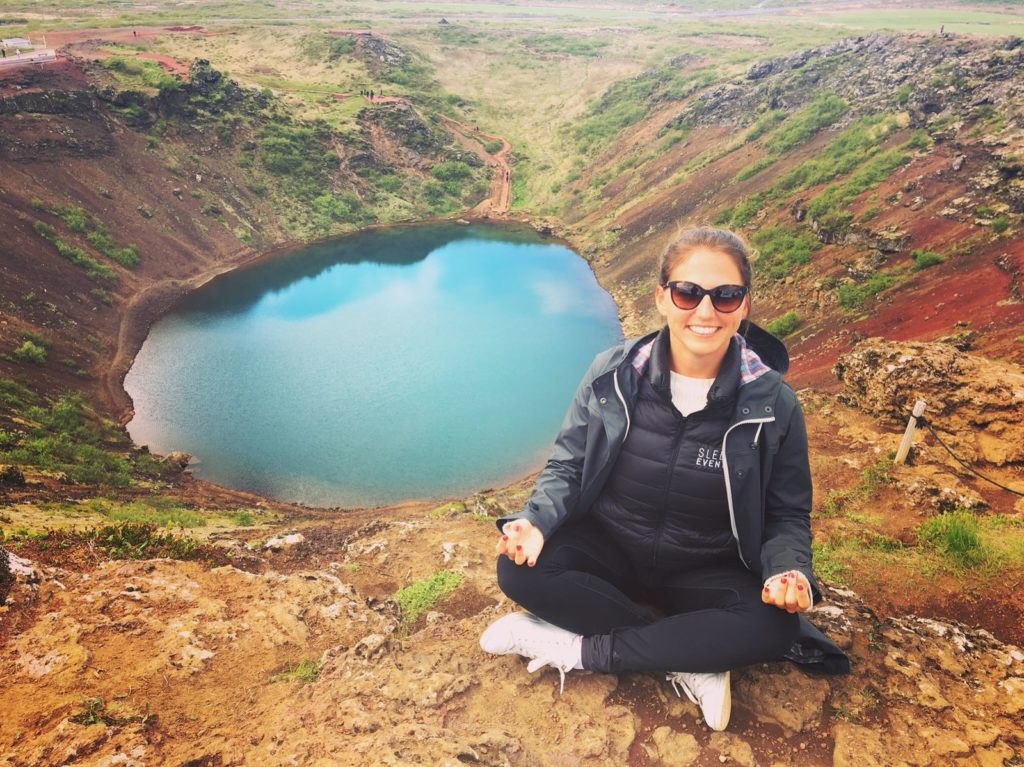 Jennifer Davidson
Founder & Managing Director, Sleek Events
Jennifer Davidson is the founder and MD of Sleek Events, a boutique events agency in Richmond. Having worked in events for over 10 years, in 2015 she launched her company and grew it to over £3million in its second year. Employing 12 other event professionals and with an army of quality freelancers and suppliers on standby, Sleek Events prides itself on creating exceptional and memorable events for both corporate and private clients. Jennifer says, "If we have to work every day, why not do something we love, with clients who appreciate all the hard work you put in.