Your Story Blog Series: Will Curran
When Will Curran began to DJ in high school, he had no idea his fun gig would end up transforming into a wildly successful production business, Endless Events. Today, Endless boasts an impressive roster of clients, from Uber and Emerald City Comicon to Bud Light and Amazon.com. Will's passion for technology and drive to continuously find his company's unique positioning in a competitive market are what helped turn his personal DJ business into what Endless is today.
"So not many people know that I started Endless when I was in high school." Will says, "Really, I've been doing this all my life. I went to Arizona State University and graduated in 2013 with a degree in Business and Special Events Management, which is so fitting for me."
Working part-time at a golf course and doing some other contract work during his teenage years allowed Will to save up for his first DJ kit. From there, the rest is history as his DJ company began to take hold and transform.
"As we started breaking into corporate and non-profit work and as we transitioned from DJ company with a production arm to production company, we started realizing we were in the events industry more than anything. We really started making a big break for the industry when we started focussing on nation-wide work and the content we were producing."
However, finding this success so young didn't come without its challenges. Being significantly younger than his peers, Will needed to constantly up his game to ensure potential clients would take him as seriously as he took his own business.
Will says, "You have to do everything you can to be more professional than anyone else your age. If you act unprofessional or young in any sort of way, they'll sniff you out and they won't want to work with you. Being able to get those first initial clients was difficult. We just did everything we could to leverage one client to get to the next client and to show people we knew what we're doing. Once you start sharing knowledge that people haven't heard before, people start recognizing."
Other young entrepreneurs who are navigating the challenges of being a young businessperson can learn from Will's experience. "Those challenges forced us to be better. What we realized is that with the challenge of competing with bigger companies, we had to think innovatively," he shares, "unlike a big company that can just throw talent at it, we had to learn everything from the ground up. It forced us to be better, because we had to think innovatively and do it right the first time."
As Endless grew and overcame the challenges of being a new company in a very competitive space, Will began to face a brand new challenge: how to keep himself and his team from becoming complacent and comfortable with the level of success they were achieving.
"When we were starting, we had to be better. When you are getting bigger and growing more, it's really easy to say you're doing well and to keep doing the exact same thing. We always have to think about what that next big hack or big twist will be. I think that's the biggest challenge for me, period. Because when you start to coast, things tend to go poorly."
To overcome this, Will suggests that, "being aware of it is the first step. Also, being able to find what those sources of inspiration were in the beginning, and continuingly going back to them."
Over 10 years later, Endless Events has flourished into a widely respected company and become a source of knowledge for many professionals in the industry. However, that's not necessarily how Will defines or measures his success. When asked what he thought his greatest success is so far in his career, Will responded accordingly.
"To be honest, I think it's building a company that is something I can go to every day that makes me happy. For me, when it comes to the success side of things, I'm really happy to say I can work anywhere in the world. I can define my hours, when I'm working, and how I'm working, and I think that really comes from our design of the company."
It hasn't always been this way, though, Will shares, "That's something that didn't exist for a really long time. When I was first starting I didn't know how it would exist. When I was going through college and even getting out of college, we were trying to build this traditional AV company with big offices across the country and big warehouses. Back then, people would say, "you're so successful, look at all these warehouses and equipment" and things like that. Now looking back on those days, I was not happy, so I was not successful. But, when it comes to today, it's a totally radically different way I work and way I think. I've never been happier and more successful. Being able to figure that out and design it that way and have that control of my life is my biggest success."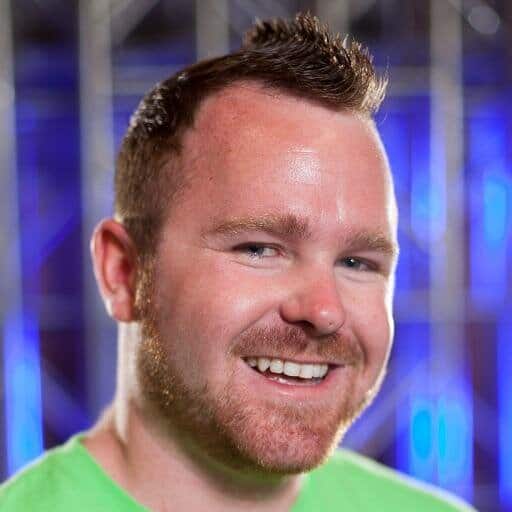 Will Curran
As founder of Endless Entertainment, Will Curran has been named one of the 40 under 40 event industry leaders, 35 entrepreneurs under the age of 35, and Inc Magazine's Coolest College Start-up all before graduating college. Will has been producing events since high school when he started his first company and has now worked in production of large event clients such as Morton Salt, Uber, Emerald City Comicon, Anheuser-Busch, and the Color Run. His team's mission is to simplify the event planning process by creating the equation for an event's perfect solution. They also relentlessly seek to be the name in customer service in the events industry. From event logistics to business development to technical production, Will Curran has a diverse background in growing events and companies to the next level.