10 Ways Your Website is Killing Your Business
Overview
All marketing efforts you make lead to your website. Whether it's via print advertising, blogging, social media outreach, networking or other methods, if someone is interested they will go to your website to learn more about you. The goal of your website is to get someone to call or email you. If your site is not properly configured with the right messaging, all those marketing efforts will be in vain.
Learning Outcomes
Determine what your website is trying to achieve and how to maximize its conversion
Learn how to look at your website more objectively.
Learn key reasons why people aren't contacting you after visiting your website.
Review common event company website mistakes and how to fix them.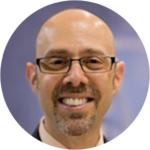 Alan Berg
Alan Berg is a "Suburban Renaissance Man": a husband, father, son, friend, speaker, author, salesman, marketer, musician, handyman, consultant, teacher, and all-around nice guy. He's passionate about his family and his work. He loves being creative, working with his hands and his mind.
"Your success leads to more success for me. You've probably heard that when you give first, you'll get more than you could have ever asked for. It's true. I'm living for today, while planning for tomorrow."
View Instructor's Profile