A Little Country, a Little Rock and Roll: The JG Approach
Overview
Hear Jes Gordon's incredible career story, from running a flower shop in New Mexico where Anne Rice discovered her and asked her to move her business to New Orleans, where the late Warner LeRoy asked her to be the in-house event designer at NYC's Tavern on the Green, to then starting her own company and working with the likes of Tommy Hilfiger, Nicholas Cage, Harrison Ford, and others. Jes' unconventional story is intertwined with her unique philosophy of design, where there are no rules that can't be broken to deliver an incredible client experience.
This class was filmed live at engage!12, The Luxury Wedding Business Summit, at the Mandarin Oriental in Las Vegas.
Learning Outcomes
Learn why Jes never wants to someone to walk into an event and be able to recognize her work.
Understand how to mix design styles that might seem incompatible.
Learn how to read visual clues from your client (such as their attire, how their home or office is decorated, etc.) to help you understand their personal style.
Gain insights into how to deploy the "sexy/ugly" concept, and have a dramatic impact by taking unconventional design elements and making them pop.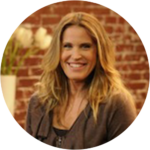 Jes Gordon
Jes Gordon's namesake company jesGORDON/properFUN provides high end, personal event design and management with loads of signature style. Her first book, Party Like A Rock Star…The Celebrity Party Planner's Tips and Tricks For Throwing An Unforgettable Bash provides everyone, regardless of their budget, with the tools to throw the party of their dreams.
Jes stumbled into the industry at only 13 years old as an assistant to a floral designer. She went on to open a contemporary art gallery and flower shop in Taos, New Mexico, and then moved to New Orleans to work on set designs for films, including Interview with a Vampire and Dead Man Walking. In 1992, Jes accepted an offer to become the Events and Décor Director for New York City's famous Tavern on the Green. Her work there led to private commissions for celebrities including Madonna, Barbara Streisand, and Sean "Diddy" Combs.
Jes has since applied her eye for design and passion for the unexpected to building her own event design and production firm. She has created captivating corporate events for Target, Tommy Hilfiger, Nissan, Budweiser, Rowenta, Swatch, King World Media, Lifetime Channel, among many others. She also continues to dazzle brides and socialites alike with dream-like weddings and private affairs.
View Instructor's Profile