Bob Bejan of Microsoft: Rethinking Virtual Events
Overview
Bob Bejan, Corporate Vice President, Global Events, Production Studios and Marketing Community at Microsoft talks with Brandt Krueger from the Event Leadership Institute. Learn insights and takeaways on using informed decision making processes and design rethinking to take virtual events to the next level.
Learning Outcomes
Learn the importance of informed and timely decision making

Inculcate a growth mindset to master new mediums of events

Identify and adapt experience design for maximized/improved audience engagement

Determine key metrics and stakeholders to measure the success of your events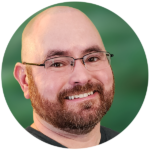 Brandt Krueger
As a first generation personal computer user since the age of 6, technology is part of Brandt's DNA. Combine that DNA with a degree in Technical Theatre and a core in Psychology, add in almost 20 years experience in the meetings and events industry, and you get a powerful event technology cocktail.
In addition to being published on numerous websites such as CorbinBall.com, EventManagerBlog.com, and the Convention Industry Council, he has landed articles in trade publications such as Meetings and Conventions Magazine and Insurance & Financial Meetings Management Magazine. He's spoken at various industry events such as Collinson Collaborate, BizBash's Elevate, MPI's World Education Congress, FICP's Education Forum, Event Camp (London, Chicago, and Middle East), and even a one week intensive for government ministers and guests on producing large scale events in Turkmenistan.
He currently teaches many public and private classes through the Event Leadership Institute, and is the owner of Event Technology Consulting, an appropriately named company that provides meeting and event technology consulting services.
View Instructor's Profile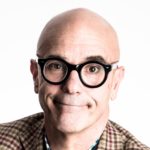 Bob Bejan
Bob Bejan is the Corporate Vice President, Global Events, Production Studios and Marketing Community at Microsoft. Bob's experience in the field spans over 30 years with Warner Bros. Interactive Entertainment, Interfilm Inc. and Bejan Nelson Entertainment Inc. In his current role at Microsoft, he oversees the delivery of the Microsoft Narrative to the global audience through experiential marketing, video and interactive media, and works to create a vibrant and industry leading marketing community at Microsoft.
Before joining Microsoft, Bob was Vice President of Creative Development and Production at Warner Bros., where he developed interactive content and was a senior member of the founding team that created Warner Bros. first interactive production studio and launched their first web presence. With a bachelor of arts in theater from the University of the Pacific in Stockton, California, Bob has always been a creative spirit and was involved in musical theater and the entertainment business, producing and managing the company for the Teenage Mutant Ninja Turtles, "Coming Out of Their Shells" Tour.
View Instructor's Profile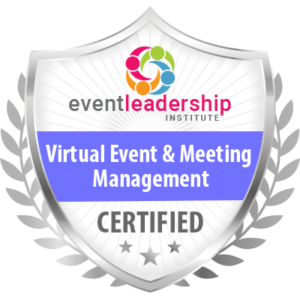 This on-demand course is just the beginning of what it takes to develop, plan and manage a virtual event. We've developed Virtual Event & Meeting Management, an entire online certificate course — eligible for 20 CMP hours too! — designed to help planners build on their existing event management skillset and experience. Learn the fundamentals of planning virtual events with our next course starting soon!