Creating a Red Carpet Experience
Overview
Strike a pose! The red carpet has always been a Hollywood staple but now it is becoming a key element of parties for the non celebrity set. In this flash class, filmed live on the trade show floor at BizBash Boston, Doug Melville shares a brief history of the red carpet, how it can be integrated into any event and the key things that event planners need to know. Watch and learn why the red carpet is a phenomenon that is quickly gaining speed and becoming the hit of every party.
Learning Outcomes
Learn the history of the red carpet
Understand the importance of a red carpet Facebook Photo
Learn how to make the red carpet experience a hit at your next event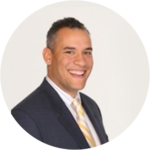 Doug Melville
Doug Melville is the Founder and Chief Executive Officer of Red Carpet Runway, America's premiere brand of red carpet and custom designed entrances. By developing a line of patent pending products, anyone can now create a custom red carpet experience, any time and any place. Over 1000 clients, including Clarins, Swarovski, MTV, have tied into red carpet themed strategies, spearheading the company as the fastest growing red carpet brand in the U.S.
Melville worked alongside Earvin 'Magic' Johnson from 2005 until 2009, first as President of Magic Johnson and Jordan Zimmerman's marketing and advertising agency, ZMagic, and then as the Vice President-Business Development and Marketing for Magic Johnson Enterprises – developing online, non-traditional and branding strategies for the Magic Johnson Brand, his New York Times best selling book and for his portfolio of partners.
Melville was the founder of his own marketing and branding agency, Off The Bench Marketing in 1999. In 2005, Melville developed strategies for the two largest U.S. network re-launches, MTV2 and the USA Network. He has worked to develop branding opportunities for Britney Spears, Jennifer Lopez, Maxim Magazine, Tommy Hilfiger; as well as for MTV's Punk'd, Newlyweds, Pimp My Ride, and the USA Network's Emmy Award-winning Monk, helping them become more in touch with their audiences.
Melville has been recognized by Advertising Age Magazine, which in 2003 voted him one of the industry's "Top Twentysomethings in America" and in 2005 featured him in its 75th Anniversary Issue's "Next Generation Redefines the Ad Model." Melville graduated from Syracuse University and is currently a guest professor at his alma mater in various disciplines.
View Instructor's Profile