Deliver The Event Metrics Digital Marketers Demand
Overview:
Event strategists increasingly want events to behave like other digital marketing channels with hard metrics, high NPS scores, and transparent return on investment. While event technology providers adapt to marketing's demands, event strategists need to catch up, acquiring more skills and mar-tech mastery to hit those digital high notes. Learn the technology and competencies required to act like a digital marketer while planning events like a boss.
Learning Objectives:
View current event technology through a digital marketing lens.
Position your events as marketing data goldmines.
Prepare for the convergence of digital marketing and events.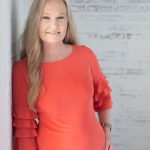 Michelle Bruno, MPC, CEM, CMP
Michelle Bruno is a technical marketing writer, content strategist and technology journalist. At DAHLIA+Agency, she helps technology companies and event organizers find their communication, product positioning and technology sweet spots by leveraging a deep understanding of event-technology building blocks, innovation and leadership. She has written hundreds of articles, white papers, research reports, newsletters and blog posts for technology firms and industry publications. She also serves as a judge on several leading event-technology competitions. 
View Instructor's Profile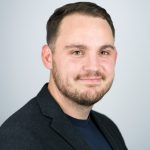 Adam Parry
Adam Parry is the editor of eventindustrynews.com, a leading online publication covering the latest news and trends in the event industry.  
With over a decade of experience and passion for all things events, Adam has established himself as a top thought leader in the field, providing insightful commentary and analysis on the latest developments in the industry.
Combining years of experience with a passion for technology and innovation Adam is one of the industry's leading minds in the area speaking at events around the globe and advising some of the industry's biggest organizers.
View Instructor's Profile