Overview
What do you get when you cross a wedding with an executive corporate retreat in an exotic location? A destination wedding. Perhaps the most challenging, and exciting, facets of event planning, destination weddings are rising in popularity, leading many planners to throw their hats in the ring and give it a try. The planning complexities, however, are massive. In this class, Milena Santoro will walk you through what's involved in organizing and executing a destination wedding, from deciding when and how to use local vendors, to learning the variations in licensing requirements in different locations, to coordinating detailed travel manifests.
Learning Outcomes
Learn how to orchestrate, manage and produce amazing events from afar.
Discover strategies for negotiating with local vendors and venues.
Key factors to successful management of your clients' needs while unfamiliar territories.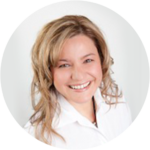 Milena Santoro
Milena Santoro, CMM CMP PIDP – author, international speaker, award winning certified meeting and special events professional who has earned many accolades managing events for corporations, international associations, social clients and not-for-profit agencies. She is the Creative President and CEO of MS Productions Inc., a full service international event and wedding production, design and destination management company with offices in Canada and Europe. Milena has been planning events and wedding for over 20 years both locally and internationally and has a natural ability to create, design and produce experiential events. With her background in hospitality and culinary arts, floral and interior design, she is able to translate her client's ideas into reality. She is an entrepreneur who has built her business on integrity and a solid work ethic and continues to mold the future of the event industry as a speaker, facilitator and educator. To stay ahead of the curve, she seeks inspiration by traveling and attending many industry events, as well as collaborating with her peers to continuously raise the standards in the industry. Over the years she has built a strong network and reputation, and continues to provide awe-inspiring experiences and outstanding service to her clients in various destinations.
View Instructor's Profile