Digital Image Foundations for Event Production
Overview
Are you responsible for collecting speaker headshots, sponsorship logos, or other types of digital images for programming or communication materials? 
Has a speaker ever sent or arrived on site with a slide deck presentation containing disproportionate or incompatible images or videos? 
Does your head spin when file types like EPS, JPG, or GIF are requested?    
This course will empower you to retake control of the presentation design process and ensure your speaker slide decks match your technical requirements to create visually appealing sessions.
Learning Outcomes
Understand the rich history of digital images and how today's smartphone graphics have evolved from 1980's Space Invaders to today's emojis
Gain a detailed knowledge of digital image file types and how to address these technical requirements early in the design process
Gain a thorough understanding of how to work with speakers in preparing presentation decks for an event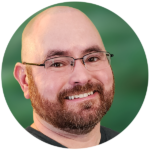 Brandt Krueger
As a first generation personal computer user since the age of 6, technology is part of Brandt's DNA. Combine that DNA with a degree in Technical Theatre and a core in Psychology, add in almost 20 years experience in the meetings and events industry, and you get a powerful event technology cocktail.
In addition to being published on numerous websites such as CorbinBall.com, EventManagerBlog.com, and the Convention Industry Council, he has landed articles in trade publications such as Meetings and Conventions Magazine and Insurance & Financial Meetings Management Magazine. He's spoken at various industry events such as Collinson Collaborate, BizBash's Elevate, MPI's World Education Congress, FICP's Education Forum, Event Camp (London, Chicago, and Middle East), and even a one week intensive for government ministers and guests on producing large scale events in Turkmenistan.
He currently teaches many public and private classes through the Event Leadership Institute, and is the owner of Event Technology Consulting, an appropriately named company that provides meeting and event technology consulting services.
View Instructor's Profile