Punching Above Your Weight: How Even Small Agencies Can Land Big Accounts
Session Description
If you're a small business, it can sometimes be daunting to go for the bigger opportunities and/or against larger companies. However, being small (as David found with Goliath) can be an advantage. In an age of disruption, the nimble movers are usually the winners.
We can pivot faster, often be more creative, and we have the ability to specialize and customize. And now, the COVID era has opened up even more opportunities to talk value, talk event campaigns, and more.
These tactics can move your company to the top spot regardless of size. And if you want to talk scale – we covered that too. Hear how smaller can be stronger, and bigger accounts can be yours!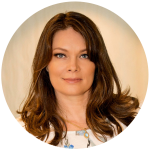 Heather Mason
Heather Mason founded Caspian Agency in 2005, intent on bringing a scientifically-based strategic discipline to white-glove event planning after recognizing that there was no codified method for creating and executing strategic events at scale. To do this, she created the Caspian 10 Essentials of Event Science. This methodology has been taught internationally, and is featured curricula for the San Diego State University Masters in Meetings and Events degree program where Heather is a Senior Fellow and an instructor. Her expertise in the innovation and social good business space has led to successful projects for The Skoll World Forum, Bayer Foundation, Rockefeller Foundation, Ford Foundation, among many others. Prior to launching Caspian, she managed events for Charles Schwab, producing conferences across the country. She serves on the boards of American Sustainable Business Council and Entrepreneurs Organization Utah.
View Instructor's Profile