Invitations 101: Folds, Papers, Printing Techniques and More
Overview
Think of an invitation as an ambassador, sent ahead to announce the occasion or represent the company. It is the prelude to the upcoming experiences at the event. If done well the invitation creates excitement, anticipation and sells seats/journal space. It is also an opportunity for things to go wrong. This class aims not only to explain print production techniques, terminology and timelines but also demystify the invitation design and ordering process. After taking this class, you will be comfortable with client consultations; communicating the event brand as well as matching the invitation theme to the event designer's vision will also be discussed.
Learning Outcomes
Understand print techniques and the costs associated with each technique.
Have the ability to differentiate types of stamping, including embossing, debossing, letterpress and engraving.
Have the ability to recognize different types of papers available for different print techniques.
Understand the nuances of working with the post office.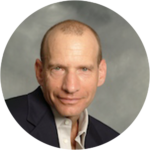 Steve Paster
Steve Paster is President of Alpine Creative Group, an award-winning graphic design and custom printing firm located in New York City. Founded in 1987, Alpine Creative Group manufactures high-end custom invitations, stationery and corporate marketing materials. All printing, engraving, creative and hand-crafted designs are completed in-house allowing for shorter lead times, greater cost efficiency and exceptional design. Alpine's innovative invitations have been featured in New York Magazine, People Magazine and in Page Six of the New York Post as well as on Fox News, Eyewitness Morning Show and on Queer Eye for the Straight Guy. Clients include brides, special event PR firms, fashion, finance and entertainment clients as well as many non-profit organizations.
Mr. Paster was a member of the Founding Board of the Gilda's Club of Northern New Jersey, the Board of Managers of the Englewood Field Club and supports several other non-profit and community organizations. A father of three, he resides in New Jersey with his wife Barbara and his twin daughters.
View Instructor's Profile