Market Transformation Series: ACADEMIC EVENTS (Recorded June 8, 2020)
Objective:
Major conferences, sporting events, community-wide programming, alumni engagement campaigns. These are the institutional events for higher education that have ground to a halt as the pandemic continues. With nearly 3,000 public and private colleges and universities in the US alone serving almost 20,000,000 students and an even greater number of alumni, this has massive economic and social implications for the US.
This session will examine the road forward for academic events: how they are shifting in a time of campus uncertainty, how they will manage the engagement of their communities and what shifts in learning will alter campus events forever.
Learning Outcomes:
Establish the current baseline of campus events as fall semesters approach
Show how engagement is shifting for university communities
Gain insight into timeframes for the return of traditional events
Mark where permanent shift may occur for university events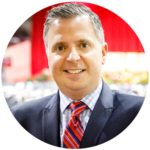 Doug Booher CVE
Doug Booher serves as Executive Director of University Events and IU Auditorium at Indiana University. Known for its presentation of a wide variety of events from university ceremonies and conference events to the latest popular concerts and Broadway attractions, IU Auditorium is a 3,200-seat proscenium theatre has been a model of campus and community programming and engagement since it was opened in 1941. Established in 2010, IU Event Services provides all event staff and management for major university events including IU Athletics events, as well as talent buying responsibilities for all university-owned venues. In his role for University Events, he offers leadership, creative and compliance services for all executive, advancement and ceremonial events on IU's campuses. Together, IU Auditorium, Event Services, and University Events serve over one million guests each year.
Booher is one of 215 venue and event professionals across the world who has earned the Certified Venue Executive (CVE) designation and is a proud graduate of Indiana University. He has served as Chair of the International Association of Venue Managers, as well as holding membership in the Association of Performing Arts Professionals, the Collegiate Events and Facility Managers Association, and the Event Safety Alliance.
Throughout his career, he has presented extensively in the areas of expert guest service, safety and security, event management and artist contract negotiation and serves as an adjunct lecturer in IU's School of Public and Environmental Affairs.
View Instructor's Profile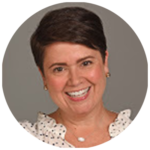 Ellen Klingler
Ellen Klingler has had the honor of dedicating over 24 years of her career to advancing the mission of public higher education in North Carolina. As Executive Director of University Special Events at NC State University, Ellen leads a team dedicated to planning and executing strategic live events that inspire and nurture a culture of pride in place–one speaker, one story, one event at a time. Ellen has an extensive background in special events management, event production, donor engagement and brand awareness. Her success with executing meaningful and authentic events starts with her commitment to the art of hospitality and ends with unique storytelling that is in concert with the university's strategic priorities, the comprehensive communications and marketing plan, as well as stewardship and engagement plans.
Ellen earned a degree in corporate communications from Elon College and landed her first professional job at the University of North Carolina system office. It's here where she forged a career in event planning before joining the NC State Chancellor's Office in 2006. In 2013, responsibilities for Chancellor events and University Advancement events were consolidated under Ellen's leadership. Her experience ranges from managing large, multi-campus conferences and university-wide initiatives such as Red and White Week (NC State's homecoming celebration), to U.S. Presidential visits, athletic events, academic recognition events, personalized donor experiences and a variety of productions supporting the university's $1.6 billion Think and Do the Extraordinary Campaign.
Ellen is a card-carrying extrovert who lives in Apex, NC with her husband and two daughters.
View Instructor's Profile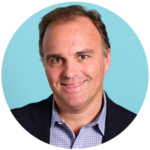 Josh Johns
Josh Johns, EVP Strategy Josh develops messaging and brand engagement platforms that capture an institution's story and frame a persuasive case for investment to donors, alumni, and friends. He leads the creative development of messaging and communications materials, interactive experiences, video, and live experiences that bring the brand to life through authentic and resonant storytelling.
At August Jackson, he has led the development of brands and creative strategies for MIT, Harvard Business School, NYU, UVA, and Rice University, as well as for nonprofit healthcare clients like Stanford Medicine, the Lucile Packard Foundation, and Northwell Health. In his previous career, he helped launch software products, new product brands, and online advertising campaigns at Microsoft, and for clients such as Kellogg's, Nissan, The Mayo Clinic, and the National Health Service Corps.
View Instructor's Profile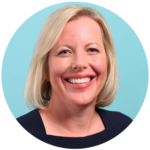 Robyn Kress
Robyn Kress, EVP, Higher Ed, Robyn leads the higher education division of August Jackson and is responsible for monitoring industry trends and making sure that product offerings match the current needs of our university partners. She guides the performance of the team and also works with clients to develop brands and experiences that elevate perception, trigger donor action, and inspire long-term loyalty.
She has led projects for a broad range of institutions such as Harvard Business School, the Smithsonian Institution, Duke University, and Rice University. Robyn has held leadership positions at major research universities and national nonprofit organizations, guiding staff and cultivating and closing multimillion dollar gifts.
View Instructor's Profile