The Offshoot Dilemma: Should You Offer a 'Lite' Version of Your Business?
Overview
At some point, almost every event business considers offering a scaled down, lower priced version of their core offerings. The pressure for revenue, and to stay competitive, drives you to explore venturing beyond your sweet spot, whether it's 'day-of' coordination services, or going after smaller clients or events. In this course Sean Low will discuss the key factors to consider, and how such offerings could impact your core business.
Learning Outcomes
The key factors in determining when and if it is smart to start a 'lite' version of your business.
How to use 'lite' business service options to exemplify a full range of talent and highlight the strengths of your core business.
What you can charge in relation to the marketplace and find out how long before your 'lite' version can stand on its own?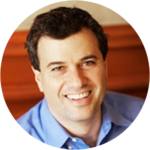 Sean Low
Sean Low is the Founder and President of The Business of Being Creative, a consulting firm focused on providing practical advice to those in the business of being creative. Prior to founding The Business of Being Creative, Sean spent six years as the President of Preston Bailey Design, Inc. representing Preston in his business endeavors around the world.
Sean's client list includes, among many others: wedding designers, Tara Guerard and Michelle Rago; eventiste, Marcy Blum; wedding cake master, Sylvia Weinstock; wedding bloggerati, Style Me Pretty; wedding photographer, Christian Oth and famed interior designer, Vicente Wolf; and furnishing retailer, Interieurs. Sean is passionate about challenging creative businesses to be the best versions of themselves, helping them set the foundation for growth and development and working along side creative business owners to take their businesses as far as they want them to go.
View Instructor's Profile