The Psychology of Raising Your Prices
Overview
In business, as your costs go up and your expertise increases, you're supposed to raise your rates to reflect these changes in cost and demand. However, most entrepreneurs, particularly in service businesses, are reluctant to raise their prices. Peter Shallard gives us a window into the psychological thinking that prevents people from having the confidence to raise their rates, and provides a strategic paradigm for guiding you on how to do so. This course was filmed live at engage!12, The Luxury Wedding Business Summit, at the Mandarin Oriental in Las Vegas.
Learning Outcomes
Learn how an entrepreneur's pricing is a direct reflection of their perceived self-worth, and how to change that perspective.
Understand the slippery slope of undercutting your pricing in order to win a piece of business.
Identify the 5 levels of entrepreneurial pricing that reflect the stages of business growth.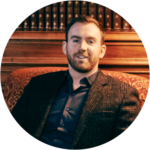 Peter Shallard
As a renowned business psychology expert and psychotherapist gone renegade, Peter works with all types of entrepreneurs around the globe as these people strive to reach greater goals of wealth, freedom and social impact.
That last one is important. Peter's obsessed with the pursuit of for-profit business that simultaneously makes a positive change in the world. Helping entrepreneurs create such businesses is his mission.
His schtick is simple: The psychology of an entrepreneur dedicates the bottom line result of their business. Peter works his magic with business owners and their organizations at that sweet spot…. Where deep, meaningful psychology and hardcore business strategy intersect.
View Instructor's Profile