Understanding the Value of Your Event In Negotiation
Overview
Negotiation isn't just dollars and cents. It's about thinking creatively and looking at the value of your event. In this course, filmed live on the floor at BizBash Boston, Lindsay Maloni walks you through some tips and techniques on negotiating for your event. Participating in bulk buys, prioritizing your spends and working with the chef to move away from catering packages are just some of the tips that she provides to maximize value and improve negotiation.
Learning Outcomes
Understand the importance of transparency in negotiation.
See why knowing your audience can save you money.
Learn how to think creatively to maximize impact of your spend.
Find out how to lower food costs.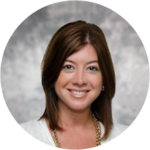 Lindsay Maloni
Lindsay Maloni is a Sr. Conference Planner for Metlife. She previously spent 9 years on the Incentive Team, managing sales incentives and large business meetings for the enterprise. Maloni currently serves as the Director of Strategic Initiatives for FICP (Financial & Insurance Conference Planners Association.
View Instructor's Profile