Using Events to Drive Engagement Marketing
Overview
While most event industry sales people target large corporations as potential clients, they may be ignoring a vibrant and eager market segment right under their noses: the small business owners in their communities. In this revealing session, Chris Litster explains the opportunity available with small businesses, which are increasingly looking toward special events as a marketing vehicle to grow their companies. Unlike their larger corporate counterparts, they rarely have internal resources to handle event planning, are time-pressed, and very loyal once they make a connection.
Filmed live at the Event Innovation Forum, at the Jacob Javits Convention Center in NYC.
Learning Outcomes
Recognize how small business clients can be great referral vehicles for your business.
Understand how small businesses utilize live events to grow their customer relationships.
Discover a new way to look at your neighborhood small businesses as potential clients.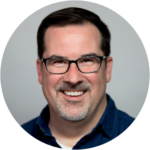 Chris Litster
Chris has been with Constant Contact since 2006 and currently runs the company's EventSpot Business Unit. EventSpot is designed to help small business and nonprofit event planners automate and simplify many details associated with planning, promoting and managing an event, freeing them up to focus on providing the best attendee experience possible. Before joining Constant Contact, Chris held a series of marketing and management positions at IBM Corporation and Rational Software Corporation. He holds a Bachelor of Arts degree in French from the University of Massachusetts, Amherst and an MBA from Northeastern University.
View Instructor's Profile