Virtual Event & Meeting Management (VEMM-WI23) | Start Date February 23, 2023
You must enroll in this course to access course content.
This course closed on 07/14/2023.
The Event Leadership institute recognizes that planners are under a tremendous amount of pressure to learn how to plan and produce virtual and digital events strategically. Therefore, we've included a periodic "live" Q&A with the instructor and other cohort learners registered in the course. During these Zoom calls, you'll have the opportunity to join facilitating instructor Brian Monahan to ask any pressing questions that you have about the course material or how to apply what you are learning to your day-to-day work and events.
Additionally, the course includes a community forum where you can ask questions, exchange ideas, and communicate with other learners to build connections and share ideas and insights.
For more information, please see the "Important Dates" section.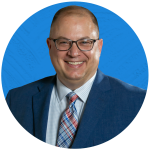 Brian Monahan
Brian Monahan is an Event Technology Expert, Speaker, and Certified Professional Coach.
Brian is recognized as a hospitality thought leader because of his ingenuity, innovation, and ability to strategize and deliver impactful organizational outcomes. Since the second quarter of 2020, Brian has immersed himself in learning and executing resilient and reliable virtual experiences. His current dedication is to prepare the meeting and event profession for the future of events.
Brian Monahan is The Vice President of Business Development for Prestige AV & Creative Services. He has served in all aspects of the audiovisual industry over his two-decade career.
Brian's first job as a meeting professional was during his service in the United States Marine Corps as a Combat Visual Imagery Specialist. Also known as an AV Technician in Camouflage.
Brian's work is a unique blend of passion for excellent customer service and creative event production, including exceptional business acumen. Brian documented this passion by releasing his first book, Customer Delight 365, A Daily Inspirational for Customer-Service Professionals, in early 2016.
In addition to his industry-focused passions, Brian is driven to help others find success in business and life. He converted this passion into expertise by becoming a certified professional coach in 2011. This skill set allows Brian to share his knowledge with other meeting and events professionals in the most effective ways possible.
View Instructor's Profile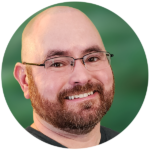 Brandt Krueger
As a first generation personal computer user since the age of 6, technology is part of Brandt's DNA. Combine that DNA with a degree in Technical Theatre and a core in Psychology, add in almost 20 years experience in the meetings and events industry, and you get a powerful event technology cocktail.
In addition to being published on numerous websites such as CorbinBall.com, EventManagerBlog.com, and the Convention Industry Council, he has landed articles in trade publications such as Meetings and Conventions Magazine and Insurance & Financial Meetings Management Magazine. He's spoken at various industry events such as Collinson Collaborate, BizBash's Elevate, MPI's World Education Congress, FICP's Education Forum, Event Camp (London, Chicago, and Middle East), and even a one week intensive for government ministers and guests on producing large scale events in Turkmenistan.
He currently teaches many public and private classes through the Event Leadership Institute, and is the owner of Event Technology Consulting, an appropriately named company that provides meeting and event technology consulting services.
View Instructor's Profile
*Not yet an ELI member? Sign up today for only $25/month to gain access to over 180 on-demand video courses, interviews & more, plus save 20% on this and other multi-week professional development courses! CLICK HERE to learn more and sign up!
**MPI member and not an ELI member? Select MPI Member: YES at checkout.
---
Virtual Event & Meeting Management Certificate Course
In today's changing world, event & meeting management professionals are expected to have the skills necessary to plan and execute both live and virtual events. This course is designed for industry professionals who are looking to build on their existing event management skillset and experience by learning the fundamentals needed to plan and manage virtual events.
LEARNING OUTCOMES
Articulate the key differences between planning a live event and virtual event
Develop a virtual event strategy that includes key components unique to planning virtual events
Explore requirements for human resources, vendors, public relations, digital platforms, related technology, data collection & analytics, and data security
Developing a virtual event plan and program that provides return on investment to key stakeholders while providing an engaging digital experience for attendees
---
We're here to help! Feel free to contact [email protected] if you need any help at all during your course, or if you have any questions.
Looking forward to a great class together!
The Event Leadership Institute Team