What Does an RFP for Hybrid Events Look Like? (Recorded June 30, 2021)
Objective
In part one of our two-part webinar series, we evaluate sourcing strategies that relate to hybrid meetings. What should you ask for in your RFPs? How do you determine your space needs? What does availability look like? And what's happening to rates?
Learning Outcomes
After watching the webinar, you should be able to:
Understand what to include in your RFPs for hybrid events

Comprehend the outlook on availability and rates for 2021 Q4 and beyond
Learn how venues are preparing for hybrid events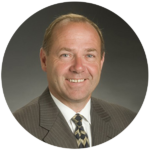 Steve Enselein
As Senior Vice President of Events for Hyatt Hotels Corporation, Steve has global responsibility for all aspects of Events, including staffing, events standards, technology, and training. Additionally, he is a frequent presenter to customer and industry groups.
Under Steve's leadership, Hyatt has successfully developed and implemented both Group Bill, which has been incredibly well received for its intuitive and interactive features, as well as a new event management system, EMS, which has been implemented worldwide. This wide-reaching project has revolutionized the way Hyatt manages group functions—streamlining the delivery of information and improving the communication between the Events and Operations departments. As a result of this new program, Hyatt service scores for Events are the best they have ever been in the company's history. In addition, Steve has overseen the rollout of such Events technology as the Event Concierge App, Meetings on Demand, the automated diagram integration to Social Tables, Hyatt's Group reservation system, Hy-Res and the Hyatt Planner Portal.
In 2013, Steve was honored as one of "The 25 Most Influential People in the Meetings Industry" by Successful Meetings, in 2014 was recognized as one of the "Top 25 Extraordinary Minds in Sales & Marketing" by HSMAI , in 2018 was named Supplier of the Year: Visionaries by Smart Meetings and in 2019 and 2020 named to Biz Bash's list of the "Most Influential People in Events".
View Instructor's Profile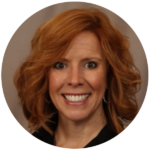 Linda J. McNairy
Linda McNairy leads the American Express Meetings & Events organization for the Americas. She holds responsibility for leading growth, client retention, operational delivery, talent retention and business strategy. She accepted this position in Q4 2019 from her role as Global Vice President of Innovation & Shared Services which was a growth generated role that drove strategic growth and infrastructure for the continued success of American Express Meetings & Events. She joined the organization in 2014 as Director of Business & Strategy for North America.
She is an experienced business professional with a passion for the meetings & events industry, dedicated to elevating the industry, creating solutions for her customers and developing the people around her. Her over 20 years of experience include direct corporate planning as well as a variety of roles as a supplier to the industry.
View Instructor's Profile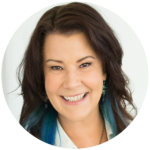 Heather Sharpe
Heather Sharpe is a multi-award-winning Event Producer and Marketer with many years of experience leading corporate and community strategic initiatives. She has twice produced the largest public event in BC (Honda Celebration of Light 2014 & 2015) as well as the largest New Year's Eve event in Canada (Vancouver 2015).
Recently she has transitioned to Event Technologist supporting not-for-profits to national political parties with their virtual programs. Heather excels at the specific techniques required to create engaging digital content, work with technical support and live streaming partners and to call broadcast level productions.
Heather Sharpe serves as Sherpa Group Events' Event Producer, Digital Marketing Expert and The Event Coach. She has served as an Instructor for the Event Management and Promotions program at the Centre for Arts and Technology Okanagan and regularly speaks to industry organizations and writes for event publications.
View Instructor's Profile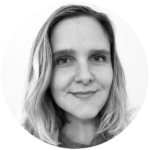 Caroline England
Caroline England is the Head of Product at Convene. With her team of product managers and designers, she works with production teams, meeting planners and participants to understand how to provide a seamless Convene experience for the pre, day-of, and post-event lifecycle. Caroline has over 12 years of experience in product management across multiple industries, and during her 4 years at Convene she has led the team to ship major infrastructure projects and consumer products across Meetings, Studio, and WorkPlace. She holds a BFA in Art from Carnegie Mellon University.
View Instructor's Profile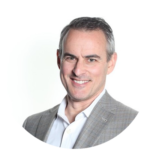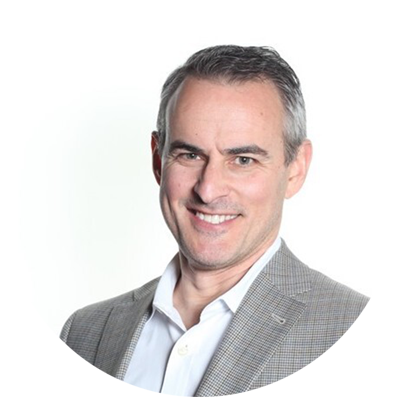 Howard Givner
With over 20 years of industry experience, Howard is a widely recognized expert and innovator in the field of special events, meetings, and small business growth strategy. Howard is the Founder and CEO for the Event Leadership Institute, a leading provider of best-in-class training and education for the events industry through online, on-demand video professional development classes, interviews with industry leaders, white papers, webinars, and live events.
Howard is the founder of Paint The Town Red, Inc., and the former CEO of North America for Global Events Group, the 13th largest event agency in the world, which acquired Paint The Town Red in 2008. During his tenure, the company won over 30 industry awards. He is a Past President of the ILEA (International Live Events Associate) NY Metro Chapter; has served on the board of directors of MPI (Meeting Professionals International) Greater NY Chapter as VP of Education; has served on the Advisory Board of Special Events Magazine; been a judge of the Gala Awards & HSMAI's Adrian Awards.
He is a frequent speaker at industry conferences on a wide range of topics. He has been profiled in The New York Times, The Wall Street Journal, CNBC, National Public Radio, ABC News, The Apprentice, and USA Today, in addition to numerous trade media.
View Instructor's Profile