Working With Unions and Convention Centers
Overview
Anyone who has ever worked in a convention center or dealt with a unionized venue knows that it can be tricky business. Navigating minimums, straight time, specific load in hours can make even the most seasoned event planner want to pull their hair out. In this class, filmed live on the floor at BizBash Boston, Elise Bechard helps you make sense of it all. Bechard provides clever tips to reduce the bottom line, explains some of the complex terminology that you might encounter and suggests creative strategies for maximizing your load in time.
Learning Outcomes
Understand jurisdiction and what unions may cover.
Learn the key terminology you will encounter.
Find out how to maximize your load in time.
Learn tips for negotiation with unionized venues.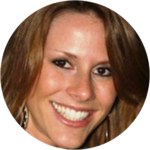 Elise Bechard
Elise Bechard has owned and operated a sales franchise in several counties in New Hampshire, Vermont and Massachusetts while generating over $1.5 million in personal and office sales. She has worked for JCALPRO, Inc. at the BCEC, Hynes Convention Center, among other locations, since 2005. With a proven track record in hiring, training, and managing over 200 sales reps and employees, Elise has proven to be an integral member of the JCALPRO Operations team.
Elise has sat on the board of directors and holds memberships for the New England chapter of the International Special Event Society (ISES), Meeting Professionals International (MPI), Professional Convention Management Association (PCMA), Greater Boston Chamber of Commerce (GBCC) and Massachusetts Chamber of Business and Industry (MassCBI).
View Instructor's Profile