Define Your Brand, Elevate Your Business
How do you differentiate your business in the face of ever-increasing and overwhelming competition? How can you take your business to the next level? What is missing? In this week's Featured Video, Defining Your Brand, Sean Low discusses the 4P's: Passion, Philosophy, Platform, and Process as they relate to creative businesses in the event industry.
Strategic direction, marketing platform, and operational concerns dominate the issues confronting owners of creative businesses in the event industry. In this training video, event industry expert Sean Low introduces journaling as a method of getting at the core of your creative business. He then discusses how to use the identified core to create a "Lookbook" that you can use with your potential clients. Sean talks about the importance of process and having image match energy at all times. Finally, Sean sums it all up with growth and expansion, and the importance of knowing the difference.
The result? Your brand will stand out simply by being the best, truest version of itself.
Defining Your Brand Learning Outcomes:
Be able to define & understand the importance of the 4 P's.
Understand the value of Journaling.
Appreciate the value of a Lookbook.
Understand how to integrate Process so that image matches energy.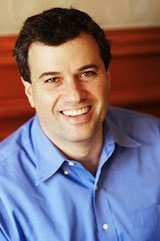 Meet Your Instructor
Sean Low, Founder & President, The Business of Being Creative
Sean is the Founder and President of The Business of Being Creative, a consulting firm focused on providing practical advice to those in the business of being creative. Prior to founding The Business of Being Creative, Sean spent six years as the President of Preston Bailey Design, Inc. representing Preston in his business endeavors around the world.
Sean has a law degree from the University of Pennsylvania and, apart from working with amazing creative professionals, his business acumen is honed from his previous experience as a lawyer, investment banker, financial executive and small business owner.