EXCLUSIVE: An Open Letter from FIRST Agency CEO Maureen Ryan-Fable to Clients on Managing Expectations in the Current Talent Crunch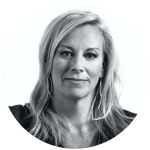 Maureen Ryan Fable | Group CEO,
FIRST Global Brand Experience Agency
A FIRST PERSPECTIVE - WAR ON TALENT

Due to the global pandemic, over the last 20 months, teams across organizations in virtually every industry have been undergoing a lot of change. The resulting instability to the talent landscape is causing widespread disruption to many workforces, with staffing bottlenecks involving mass resignations, open vacancies and increasing salaries. These pandemic outcomes coupled with high rates of employee turnover continue to put pressure on our business.

Research shows that in 2021, 7.6 million people voluntarily left their jobs in April and May, 40% of people want to change their jobs this year, and 32% of employees left their jobs due to burnout, among several other reasons, such as compensation and hybrid work options. At our organization, we are seeing these effects first-hand with a current voluntary turnover rate of 20%. Our teams are busier than ever, with virtual, live and hybrid events, shorter lead times, and reliance on technology intensifying the pressure.

With longer recruitment cycles colliding with a pent-up demand for events, we are seeing an increase in volume and shorter project lead times. It is imperative that we chart a more proactive talent acquisition course, finding better ways to hire and retain strong talent. The job market is highly competitive, saturated with openings with promises of flexibility and work-life balance. In September alone, there was a 50% increase in job postings compared to the month prior. Filling a role is no small feat in this climate, with 67% of HR professionals struggling to find qualified leads, often caused by fighting competition. Furthermore, the face of the workforce will continue to dramatically change over the next decade, serving us with generational trends that cause further impact. Data tells us that 60% of millennials stay at a job for less than a year and 75% leave to change roles instead of waiting for a promotion.

Our values and culture project flexibility and a work-life balance, and although we are proactively taking every step to secure employee retention, turnover will continue to be a major factor not only for us, but for our clients and supply chain. According to recruiter.com, 50% of roles they are sourcing are due to backfills. Some studies predict that every time a business replaces a salaried employee, it costs up to two times the employee's annual salary. In addition, it can take 1-2 years for the productivity of a new employee to reach that of an existing staff member. The costs and impact to business continuity are going to be a major contributing factor in our industry throughout next year and beyond.
So, what can you expect or how can you plan to get through 2022?

Expect that project budgets will be higher for events, and not just hybrid, due to a multitude of factors that have affected the supply chain. For instance, inflation rates are at a 13 year high, currently at 5.4% and expected to rise to 6.1% by the end of the year, according to Kiplinger. Inflation coupled with supply disruptions are resulting in rising vendor costs and delivery delays, impacting budgets and contracts. Review your anticipated book of work for 2022. What percentage of growth are you anticipating? How many projected hours are required to deliver? What is the budget allocation to events?
What team size is required to fulfill that book of work (estimate 2,000 hours per planner, for instance) and estimate utilization for various other roles within the department.
Plan for 20% minimum turnover within your team alone, and throughout your company, that will have a knock-on effect in getting things done.
Expect a 20-week recruitment cycle; and expect candidates to request higher compensation, with an average ask of about 15-20% than previously seen.
Invest more time and effort into the onboarding process, providing employees with 30, 60, and 90-day plans as well as insights on their growth potential. Set clear expectations and regular touchpoints.
As hard as it is, allow for sufficient training time; the time upfront will save efficiency and time later and avoid costly mistakes.
Take the bet and hire a bench above your expected book of work to support the shorter lead times and to enable people to be hired in advance to be trained or to mitigate risk for the expected turnover.
Be mindful of the continued uncertainty in the events space. Each business is approaching the future of events differently, making figure planning extremely challenging.
Setting expectations with each of our clients is our goal. As the war on talent and market demands continue to impact our industry, there may be a time where we must say no. I understand that may come across as negative; however, it's necessary we do not overpromise and underdeliver. Many organizations in our industry are unable to resource in the same way as was the case pre-pandemic.

How do you work together with all your vendor partners as you plan with the continued volatility? There is an aggressive requirement for a more proactive talent acquisition plan. You must plan today for the recruitment needs of tomorrow and build a robust talent bench to support your organizational objectives. With more deliverables and shorter lead times, a proactive and continuous recruitment approach and impactful learning and development methods are necessary to support your resourcing requirements.

At our organization, we remain committed to attracting and retaining the best talent and provide you with all the data we can to help attain your goals. If you would like to discuss further, I am here and happy to have a more in-depth conversation.

Best,
Maureen

Maureen Ryan Fable | Group CEO
FIRST Global Brand Experience Agency
New York | Los Angeles | London | Dublin | Singapore
www.firstagency.com
Why We Asked to Publish This Letter
A good chunk of what passes for 'thought leadership' in the events industry is really just someone's opinion, and often not a very original, let alone insightful, one at that. True thought leaders, however, foster new ways of thinking about issues, seed us with innovative ideas and perspectives, and, sometimes, tell us things we may not want to hear, but desperately need to. In short, it requires, you know, leadership.
A good example of this can be found in the bold letter by Maureen Ryan-Fable, sent to the agency's clients recently to prepare them for the impact of the current staffing crunch. In stark terms, she outlined some brutal expectations clients need to face: a minimum 20% turnover in their teams alone, 20-week recruitment cycles, 15-20% higher labor rates, the need to invest more resources in training and onboarding than ever before, and even going so far as to encourage clients to over-staff now to allow for shorter lead times and/or mitigate turnover risk.
In an industry that is all about pleasing the customer, this is the kind of tough love that may be hard to deliver, but is ultimately in the client's best interest, as it enables them to prepare for potential disruptions and cost increases. Furthermore, it provides clients with the ammunition they need to manage expectations internally on their ends. It's like those preformatted "Convince Your Boss" letters that conference organizers provide to potential attendees, but without the shameless plugs.
Agencies are very competitive, and often over-promise to win business. FIRST had a lot to lose by sending out that letter; they ran the risk that some clients might not want to hear those hard truths and could go to another agency that promises the moon when it comes to staffing. That's why I think this letter took a lot of courage to send out. But being able to tell hard truths is a key trait of being a trusted advisor, which is the highest value an agency can provide their clients, and this is a textbook example of what that looks like.
Maureen shared this letter with me, confidentially, following a call we had to discuss key challenges and opportunities facing event agencies in advance of our upcoming Event Agency Growth Summit on December 15th. Staffing issues are at the top of every agency's list right now, which is why we have several sessions on the topic at our Summit, including The Great Talent Crunch: Strategies for Recruiting, Onboarding and Developing Talent in a Tight Labor Market with Chief People Officers from Convene, Redstone Agency & FIRST Agency; and How Skill-Based Hiring Could Solve the Event Industry's Staffing Challenges, with LinkedIn's North America Workforce Development Lead, Jake Hirsh-Allen.
I told Maureen that the rest of the industry needed to see this letter and asked if we could publish it, and to her credit, she agreed. I encourage others to share similar communications you may have sent your clients, as it will help us collectively manage expectations, and make the kind of investments in talent development our industry has sorely needed.
Howard Givner, Founder and CEO | Event Leadership Institute