The State of the Industry for Independent Planners & Event Agency Leaders
Overview
We're doing a deep dive into the State of the Industry for Independent Planners & Event Agency Leaders. Our experts will walk you through what's in store for the economy, how it will impact the event industry, and how you should prepare. If you are an Independent Planner (or thinking about becoming one) or an Event Agency looking to scale in 2023, then this webinar was designed for you.
Learning Outcomes
In this webinar we cover:
Macroeconomic trends and what's in store for the events industry.
Interviews with a cross-section of independent planners, 3rd parties, and agencies on the state of their businesses, opportunities for growth, and challenges to navigate.
Commissions: Where are they now, and where are they heading?
Managing client expectations around cost increases.
Site selection & venue negotiations: The state of supply and demand now and where it's headed over the next 12 months.
Contracts: Clauses that are causing sticking points and how to address them.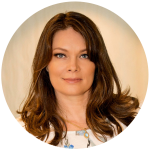 Heather Mason
Heather Mason founded Caspian Agency in 2005, intent on bringing a scientifically-based strategic discipline to white-glove event planning after recognizing that there was no codified method for creating and executing strategic events at scale. To do this, she created the Caspian 10 Essentials of Event Science. This methodology has been taught internationally, and is featured curricula for the San Diego State University Masters in Meetings and Events degree program where Heather is a Senior Fellow and an instructor. Her expertise in the innovation and social good business space has led to successful projects for The Skoll World Forum, Bayer Foundation, Rockefeller Foundation, Ford Foundation, among many others. Prior to launching Caspian, she managed events for Charles Schwab, producing conferences across the country. She serves on the boards of American Sustainable Business Council and Entrepreneurs Organization Utah.
View Instructor's Profile