Part 1 of 2: Four Tech Tips for Increasing Your Event ROI
Today's event marketers are tech savvy and data driven. They understand the importance of engaging attendees long before and after the event itself. Delivering personalized experiences isn't a "nice to have" anymore. Customers expect seamless experiences, interactions and personalization.
Defining goals and understanding how to measure success is the key to maximizing your event ROI. These four tech tips will help you use data to engage your audience and keep your event/tradeshow in the green.
Marketing Automation
Proximity Mapping
Personalization
Analytics and Insights
Marketing Automation
Whether you have a background in technology or not, all marketers can agree that communicating your message is so important. Reaching the right person in the right place at the right time is the best way to increase your engagement KPIs. This is the same when you're promoting an event. Engagement marketing tools like Marketo, Pardot, Eloqua and HubSpot can help manage communication before, during and after the event. Map your communication strategy and build a process flow that will help you deliver your message in a personalized fashion.
Marketing automation can help you define and segment your audience to deliver the right message. It can measure content consumption and website behavior to measure intent—and thus interest in your event—and send communication through the right channels (email, SMS, push notifications, social media, paid media, etc.). The marketing engagement system (automation) can be the central hub for your communication strategy, both online and offline.
Proximity Marketing
Location technology is changing the way we think about indoor spaces. Using the technology built into our smartphones, radio frequency technology (RFID) and beacons, marketers can have insight into the behavior of event attendees.
For example, beacons (stationed throughout an event space) can send a Bluetooth low-energy (BLE) signal to nearby smartphones. By strategically placing small beacons around the event floor, the marketer can monitor the foot traffic flow throughout the event space. This can be very helpful when designing the floorplan. Should you put your flagship product on display at the entrance? Or do people quickly walk past that, so it makes more sense to set up the display deeper in the room? Let data lead the way. Using the event floor plan, create engagement zones throughout your event space.
Personalization
Location technology is powerful, and with the right incentives, visitors are willing to go from anonymous to known. Consider offering a raffle for event attendees who opt into your app or SMS notifications, and consent to allowing location tracking on the device. By doing this, you can leverage your engagement marketing system and deliver real-time personalization. Your audience already has their attention on their phone most of the time. Use that to your advantage to help guide a prospect to your tradeshow booth or deliver heartwarming stories at the next nonprofit gala.
Companies like Estimote make it easy to deploy beacon technology and combine it with display monitors around your event space, creating a truly personalized experience. For example, at a silent auction, imagine a bidder walks near a table auctioning a luxury vacation. When the person is close, the display could change from general information about the vacation to a personalized video incorporating segmentation data collected through online and offline marketing interactions.
Analytics and Insights
By incorporating technology into your event experience, new data can be collected and new metrics can be measured. Here are some of the KPIs to measure and the insights that can be derived.
Event KPIs
Total visitors
­Do you have enough prospects to reach your sales goals?
Passersby
How much foot traffic is that area getting over a certain period of time?
Time of day
When do you need to properly staff your booth to accommodate demand?
­Engagement Performance
Which exhibits or content are keeping people engaged at the event?
Social media sharing and engagement (number of likes, shares and comments)
Number of return visitors
This is an indicator of intent
Dwell time within engagement zones
How engaging is that space?
Here's an example of median average dwell time—each row represents a different zone

Business KPIs
Sales
Total revenue of a specified sales period can be correlated to and, in some cases, tied directly to event behavior
Brand awareness
The effect an event had on a company/product brand
Marketing metrics, like website visits, downloads, program response rate
Measures the correlation between event attendees and online behavior
Combining Online and Offline Data
Combining online marketing data (website visits, email clicks, content downloads) gives us a holistic view of the buyer journey.
Event marketers are in a unique position to deliver more data to the client or organization than ever before, proving the ROI of the live experience. Now that you have the ability to collect and analyze this information, what action can you take to put these insights to work?
Read Part 2 of this two-part blog post: From Insight to Activation, where we provide tactical ways to make the most of the data collected via events.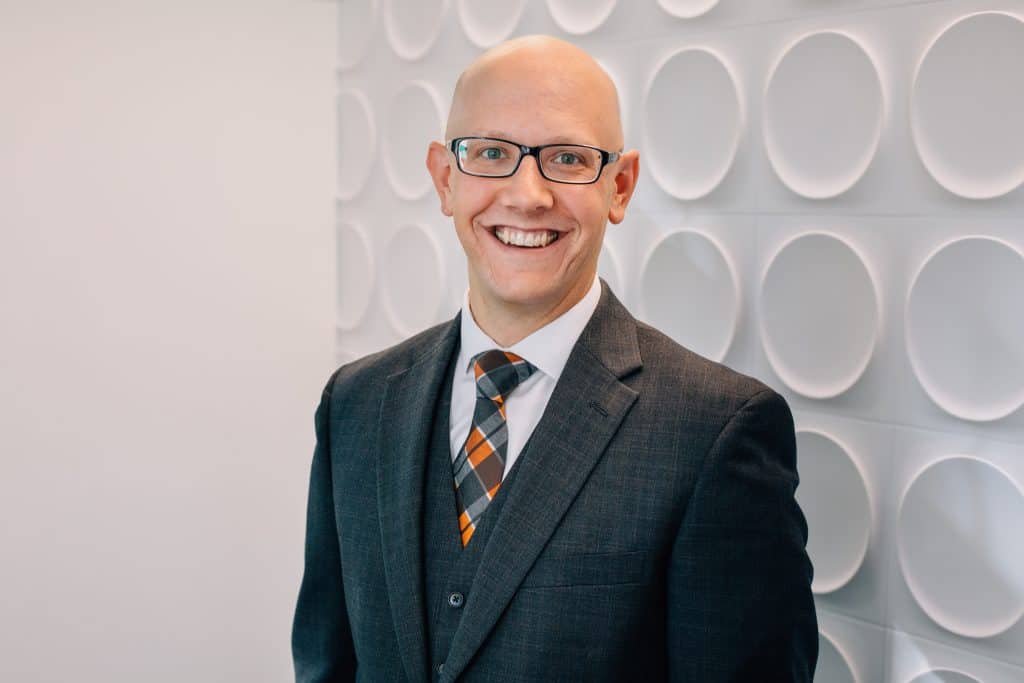 Mike Reed
Analytics and Automated Marketing Manager, Dixon Schwabl
Mike Reed is analytics and automated marketing manager at Dixon Schwabl, where he works in multichannel marketing and web/digital analytics. He earned his MBA in marketing and competitive strategy from the Simon Business School at the University of Rochester.